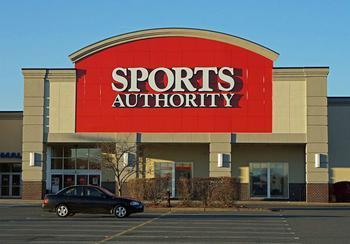 Back in April, we reported how the once-prominent sporting goods store Sports Authority was closing its doors and liquidating its assets. That process is still ongoing, but consumers who shopped at the chain may be surprised to learn that their customer information has also been sold off.
According to reports, long-time competitor Dick's Sporting Goods has bought Sports Authority's intellectual property at auction for $15 million. That acquisition could be a real steal, considering that the information covers 114 million customer files and 25 million e-mail addresses that were collected by Sports Authority over its business tenure.
Privacy concerns
Consumers who are taken aback by this apparent breach of privacy may remember a similar situation when RadioShack went out of business last year. Back then, the FTC urged the presiding bankruptcy court to protect the businesses customer lists, which included phone numbers.
While a combination of privacy agreements and deals between AT&T; and Verizon ended up sparing a majority of customer data in that situation, experts say that the current acquisition by Dick's Sporting Goods is a different animal. Unlike the previous case, the privacy statements that consumers agreed to left it open for any and all data to be sold at a later date.
That data may become very useful to the surviving sporting goods chain, who will be able to use it in an attempt to win customers' loyalty. "It's extremely valuable data for companies to identify customers who are looking for a new home," said cybersecurity expert Hemu Nigram in a report to the L.A. Times.
While the deal has been agreed to by the two companies, there are still some steps that need to be completed before it can be finalized. A U.S. bankruptcy court judge still needs to approve the deal, which is scheduled to take place in a court hearing on July 15.