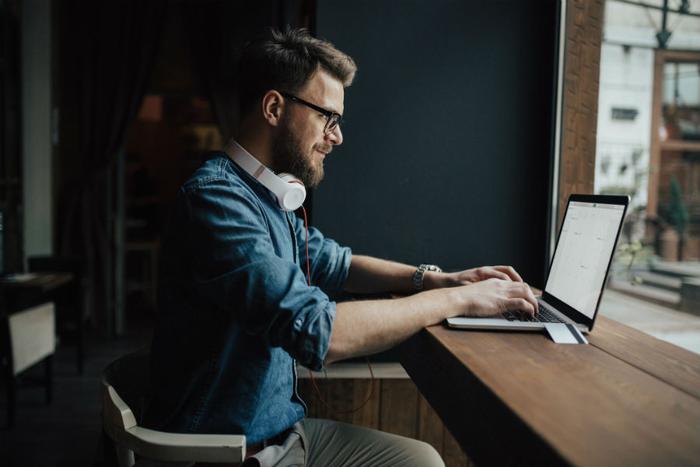 From saving on commuting costs to enjoying more flexibility, working away from the office has plenty of benefits -- and not just for the self-employed individual.
Companies that offer work-from-home positions are rewarded in the form of improved employee retention and morale, since these positions tend to promote a better work-life balance for the employee.
Now, new research suggests self-employment isn't showing any signs of slowing down. In fact, the number of freelance workers in the U.S. could triple in the next two years, according to a new report from FreshBooks.
Millennial-driven trend
The cloud-based accounting and invoicing company estimates that the number of self-employed workers in the U.S. will grow to 42 million people by 2020 -- up from 15 million this year.
The survey -- which asked more than 2,700 full-time U.S. workers in traditional, independent, and small business roles about their career plans -- found that the trend of self-employment is largely driven by younger workers. Of the next 27 million self-employed workers, FreshBooks estimates 42 percent will be millennials.
The report also found that Americans who already work for themselves are content to continue doing so; 97 percent of independent workers polled said they had no desire to return to traditional work.
Autonomy is a top motivator  
Almost half of freelance workers (43 percent) cited desire for control over their careers as one of the main reasons for choosing to self-employed. "Family reasons" were a motivating factor for nearly a third of respondents.
More than half of workers (55 percent) said they expected to have better health after becoming self-employed thanks to improved work-life balance.
Mike McDerment, co-founder and CEO at FreshBooks, says that whether or not the trend of self-employment grows at this pace, "it's clear the mindset of the American worker has shifted."
"With significantly more people aspiring to work for themselves versus holding a traditional job, it's critical that we build a world to support them," he said. "To do that, we need all the data we can get."