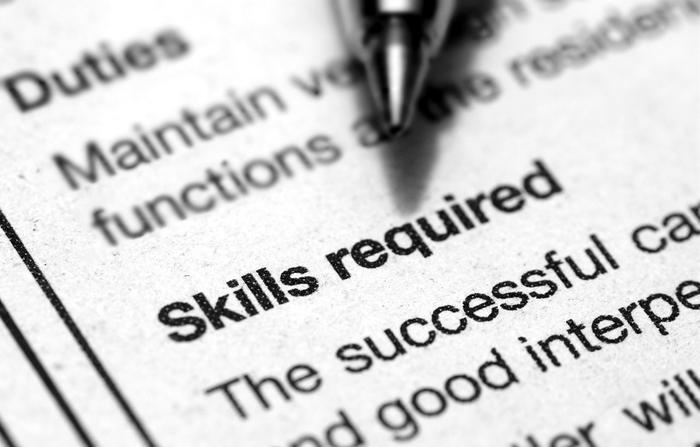 Here's a sad fact of modern life: every single aspect of it is infested with scammers trying to cheat honest people out of their money. So when you're looking for work, you must always be wary of scammers who will try to sucker you in with fake job offers.
Whatever type of job you're looking for – anything from a career-track "professional" position to an unskilled temporary gig – always remember this: No legitimate employer will ever demand money from an employee or job applicant – not to pay for uniforms, not to install work-at-home software packages on your computer, not for anything.
This week, ConsumerAffairs heard from Jaime F. of San Diego, a jobseeker who initially thought he'd been offered a "Travel Coordinator" position with an Italian travel agency. But a few things about the initial offer raised his hackles, and the more he investigated it the more suspicious it looked.
Fortunately, Jaime never sent them any money, nor gave them the type of personal information which proves useful to identity thieves. Instead, he contacted law enforcement and then us, hoping his story would serve as a warning to others.
Couldn't recall applying
Like most jobseekers, Jaime has sent out so many different applications that he can't quite remember them all. So when he received an email, allegedly from a hiring manager who'd seen his resume and wanted to offer him a job, the fact that he couldn't recall applying for a gig with that particular company didn't ring any alarm bells.
"I made so many job applications on Craigslist, LinkedIn, job posting sites, etc., that sometimes it is difficult to recall details," he said in an emailed interview with ConsumerAffairs.
Jaime got an email, allegedly from a Loretta Bocelli with CaravanVoyage.com. There does appear to be an Italian travel agency website at that address — though a quick search shows that the domain name is actually registered to a post-office box in Panama.
And an online search for "Loretta Bocelli" yielded no results at all. ConsumerAffairs did send an email to "Ms. Bocelli" @caravanvoyage.com asking about Jaime's alleged job offer, but as of press time has received no response. 
Email from Loretta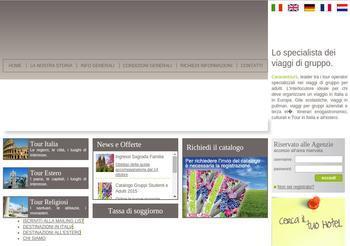 At any rate, the email from "Loretta" had the subject heading "The Job # 0864825501" and started out by saying "I am Loretta Bocelli the Regional Operations/Personnel Manager for the USA market. I am very glad you are interested in our proposal and it is my pleasure to help you to ake [sic] this position." She also told Jaime a little bit about the company:
…. For the first - very briefly about our International Tour Operator "Caravan Tours".
Even though we are an Italian Tour Operator, we are engaged in providing touristic services worldwide. Our Company is the leading travel agency in Italy, France, Germany other Central and Western European countries, Ukraine, Russia, China and now we are in the process of entering North American tourism market, including the United States of America to provide our services there as well. Head office of the Company is located in Italy, B. Parmense 112, 47923 Rimini (RN) Italy. We also have branch offices in Central and Eastern Europe, Ukraine, Russia and China....
No mention of Panama, though.
Jaime also received – and sent to us – a letter describing, in some detail, exactly what duties his 'Travel Coordinator" position would entail. The "job description" is riddled with errors, even for something supposedly written by a native Italian for whom English is a second language. And it's eye-glazingly difficult to read, even by the standards of obnoxious corporate/HR jargon writing.
Still, if you pick through the word salad looking for bits of meaning, it initially (albeit vaguely) sounds like a somewhat plausible and pretty cool job, "helping" customers from around the world plan various trips, and "meeting customer tourists at the airport after their arrival" [sic]. Promises to pay at least $2,200 per month. But how exactly would Jaime get paid?
Consequently, if we have a customer's order, the Travel Coordinator receives the payment from the customer as the tour prepayment/payment, informs his/her manager of all details, transfers the amount through instant money transfer systems (Western Union, Money Gram) to our branch or directly to the PH owner. The Travel Coordinator receives required money transfer details by e-mail from his/her personal manager. The Travel Coordinator compensation directly depends on the number of customers. At the initial stage it amounts to 3% of the sum processed. However, there is an obligatory condition - Travel Coordinator should complete the whole money transfer process within the same business day.
Ding, ding, ding! Can you hear all the scam-alarm bells ringing throughout that paragraph? You, the Travel Coordinator (read: person about to be cheated by a scam artist, if you go along with this), receive a payment presumably via check; the paragraph doesn't specifically say how. You deposit the check in your account, them withdraw part of it and send that money off via an untraceable wire transfer.
Check-cashing
Jaime didn't get a job offer; he got a come-on from a thief seeking to ensnare him in a check-cashing scam!
Scams like this basically take advantage of the "float" – the time it takes for a recently deposited check to actually clear the bank. The scammer will ask you to deposit a check into your account and then send a small portion of the money back to the scammer.
Suppose you have $1,000 in your bank account, and receive a scam check for $500; the scammer asks you to send him $50, and you can keep the rest. So you deposit the $500 check in your account, still having no idea it is fraudulent – maybe the account doesn't exist at all, maybe it's a "real" account that has no money in it, and never will.
Now, your account's "current balance" is $1,500 — that's the combined amount of the $1,000 you definitely have, plus the $500 you might have, if and when the check clears. But your "available balance," the money actually there for you to withdraw if you need it, remains only $1,000, since the $500 check has not cleared.
You withdraw $50 to send to the scammer, bringing your current and available balances down to $1,450 and $950, respectively. Later, after your bank determines that there's no money to back up that $500 check, your current and available balances both say $950 – and the $50 you gave the scammer is gone.
How to avoid it
The way to avoid being scammed like this is to always follow the rule "Never assume a check is legitimate until after the money has cleared the bank."
But the sleazy fake "job offer" Jaime received tries to goad you into sending money before you discover that the check won't clear; that's why it says "However, there is an obligatory condition - Travel Coordinator should complete the whole money transfer process within the same business day."
The demand for payment via Western Union is another sign indicating a scam: when you do pay money to someone, never do so via wire transfer, a pre-paid money card, or any other untraceable, non-refundable method.
Jaime also discovered other scam indicators, after only a little digging. "On the web site of this (supposedly) Italian company, if you check the address on Google maps, it doesn't look like a business address at all, especially a business that has more than 40 years of existence," he told us.
Although Jaime never sent them any money or bank account information, he still feels a tad annoyed with himself for even emailing them back. "I guess I just wanted to believe it was true. There's many grammatical errors ... but I said to myself, well, they are from Italy ... and I kept finding excuses until I made a Google search and found emails almost identical with the one I received. Maybe it's not the one on the link but I found one that was exactly the same, with a different company name."
Jaime's story had a happy ending, by the standards of such stories: he is still looking for honest employment, the would-be scammer is still plying his (or her) sleazy trade somewhere down in Panama ... but at least Jaime didn't lose any of his money to this scam artist.