---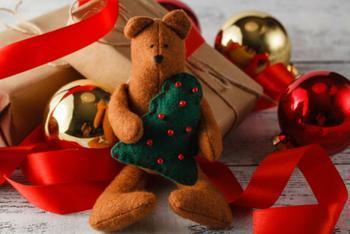 Will you be shopping for children this holiday season? If so, it's important to make sure that the gifts you purchase are both safe and appropriate for the children to whom they'll be given.
In their annual report of the year's most dangerous toys, the child safety group World Against Toys Causing Harm (WATCH) recently noted that toy labels don't always state whether the product has small pieces, pointed parts, or other dangers that may pose a risk to children of a certain age.
It's critical for gift-givers with kids on their holiday shopping list to scrutinize toy labels, use common sense, and make sure that gifts are age-appropriate. Before purchasing a toy, Purnima Unni, MPH, CHES, Pediatric Trauma Injury Prevention Program manager at Children's Hospital, recommends first doing some research. 
Safety tips
"When shopping for children, it's important to do your research on the safest toy options," Unni said. "All toys should have an age recommendation on the packaging, and it's important to read labels carefully, especially for children under age 3."
In addition to making sure the child's age falls within the product's suggested ages, adults should look for quality construction and make sure labels on art supplies specify that the product is non-toxic.
To help those shopping for children this holiday season, the experts at Monroe Carell Jr. Children's Hospital at Vanderbilt released a few safety tips. Here's what to do if you'll be buying any of the following items for a child on your list.
Bike. If you'll be buying a new bike for a child, don't forget the helmet. A helmet should also accompany other riding toys, such as scooters or skateboards.
Electronics. Electronics often require button batteries, which are swallowed by more than 2,800 children every year. Keep lithium battery-controlled devices, such as remote controls, musical greeting cards, flashing holiday jewelry, and watches out of reach of children.
Television. Buying a new TV? Don't forget the wall mount. TV tip-over fatalities happen more often than they should. Every three weeks, a child dies from an accident involving a tipped-over television. Keep kids safe by mounting heavy TVs.
Magnets. Avoid giving a child under 6 a building set with small magnets. If the child were to swallow these small magnets, serious injury or death could occur.
Marbles and balls. Avoid marbles and balls with a diameter of less than 1.75 inches. 
Projectile toys. Projectile toys such as air rockets, darts and slingshots aren't recommended for any age. But if you do choose to purchase them, they should be given to older children only.
BB guns. BB guns shouldn't be considered toys. Children require proper training and supervision while using a BB gun.
---