---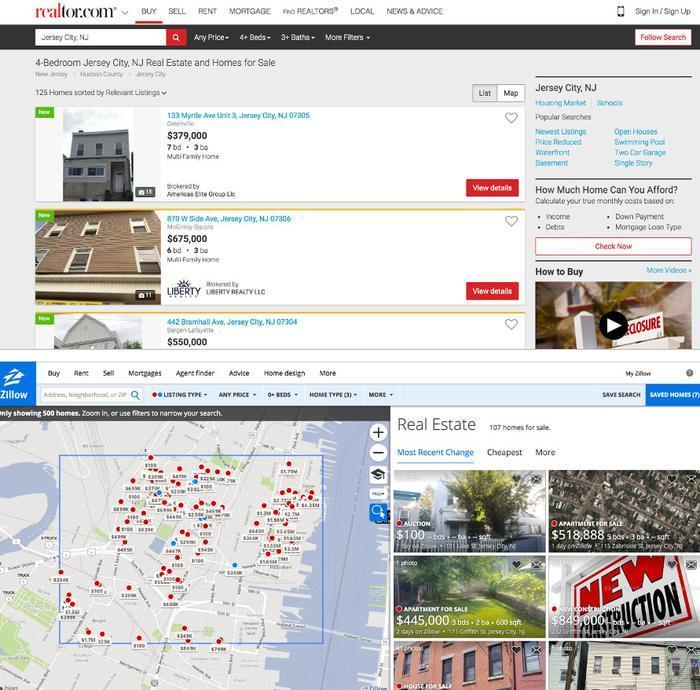 Zillow is sort of the Google of real estate. It wasn't long ago that real estate agents and their powerful lobbying organizations had realty listings pretty well locked up. If you were looking for a home, there were few sources of information other than Realtors, as they insist on calling themselves. 
Zillow broke the market for real estate information wide open with its Big Data approach, indexing and displaying information on 110 million homes, just as Google made data scattered around the internet accessible to all. Suddenly, you didn't have to submit to the clutches of a real estate salesperson to get an idea of what the market was like in a given area. You could find listings and all kinds of neighborhood data just by firing up your browser.
The National Association of Realtors (NAR) was not too happy about this, as it loosened agents' hold on information. Neither was Dow Jones, publisher of the Wall Street Journal.
That's because Dow Jones in 2014 bought Move.com for $950 million. Besides operating its own site, Move operates the listings site Realtor.com for the NAR, in a cozy little arrangement that combines journalism and home hucksterism. 
Zillow, which bought competitor Trulia for $2.5 billion in 2015, broke up the cozy arrangement between real estate agents and the Dow Jones/NAR oligopoly, making it possible for consumers to get unfiltered data. Suddenly they could look at listings on their own, find neighborhood stats on everything from schools to taxes to walkability and even list their own property, all without the intercession of a real estate agent.
Ounce of flesh
Realtors and Dow Jones got a small bit of revenge earlier this month when Zillow agreed to pay $130 million to settle a lawsuit that charged it had stolen trade secrets by hiring executives from Move, which initially claimed damages of $1.8 billion. The court later reduced that to about $1 billion.
The NAR issued a statement saying it was "pleased" with the outcome. Zillow denied wrongdoing and said the settlement would allow it to focus on continued growth and innovation.  
"Move will receive the bulk of these funds; it is NAR's hope that they will invest this money in initiatives that enhance the consumer experience on realtor.com® and benefit our members in support of the Realtor® brand," NAR said, just about exhausting its supply of those little encircled "R" things. 
Maybe so, although it will take a lot of work. The Move.com and Realtor.com sites are poor seconds to Zillow, as the illustration above shows.
---