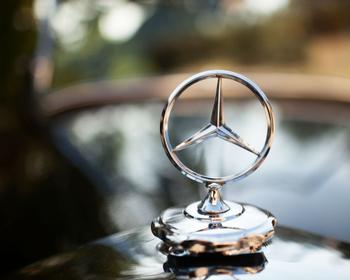 A German newspaper, citing confidential documents, reports Daimler, an automaker that produces Mercedes Benz, may have used software to help its cars pass emissions tests.
If that sounds somewhat familiar, it should. In 2015, another German automaker, Volkswagen, was confronted with the same allegations, which turned out to be true.
The U.S. Environmental Protection Agency (EPA) determined that several VW, Porsche, and Audi models with 3.0-liter diesels have been found with "defeat device" software, along with nearly half a million of the smaller TDI engines.
By the time all the claims had been settled, VW had paid out close to $12 billion in fines and compensation.
Company dismisses the charges
Daimler has been under investigation in both the U.S. and Germany for allegedly allowing excess diesel emissions. But the company is dismissing the German news report in Bild am Sonntag that claims the automaker's own engineers were concerned the company was illegally cutting corners.
Company officials told Bloomberg News that U.S. regulators are aware of those claims and have not taken action. They said they are cooperating with the ongoing investigation.
Bloomberg quotes Daimler spokesman Joerg Howe as accusing the German publication of basing its story on "selectively released" documents that had the objective of harming the company. Indeed, Daimler stock plunged Monday on the German stock exchange.
The VW case
Diesel automakers have generally been under closer scrutiny since the Volkswagen story broke. In the case of VW, investigators found that on-board computer software detected when the vehicle was being tested for emissions and made adjustments to meet the guidelines.
But since doing so significantly reduced performance, the software readjusted the emissions after the test, in some cases producing 40 times the allowed emissions during normal driving conditions.
The scandal sent VW sales into a tailspin for several months, with the company only now recovering to its pre-scandal sales position. In 2016, Volkswagen announced it plans to introduce more than 30 all-electric models over the next 10 years.