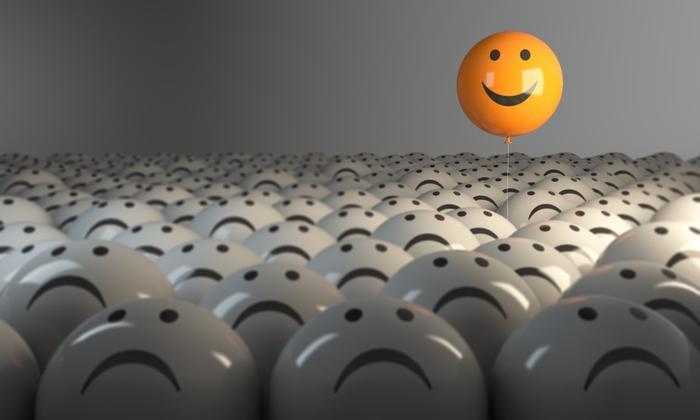 With tens of millions of Americans affected by type 2 diabetes, researchers continue to try to attack the disease from different angles in an effort to raise awareness about potential risks.
In a recent study, researchers found that the cause of type 2 diabetes could be more than biology or genetics -- it could be based on personality. Those who had more positive personality traits were found to be less likely to develop type 2 diabetes.
"Personality traits remain stable across one's lifetime; therefore, women at higher risk for diabetes who have low optimism, high negativity, and hostility could have prevention strategies tailored to their personality types," said Dr. JoAnn Pinkerton.
Remaining positive
The researchers focused their study on postmenopausal women, including nearly 140,000 participants who did not have diabetes at the start of the study.
The women were followed over the course of 14 years, and the researchers were most interested in the way their personality traits -- like hostility, optimism, and negativity -- affected their likelihood of developing type 2 diabetes.
Over 19,000 cases of type 2 diabetes occurred over the course of the study, and women who were found to be the most hostile or negative were more likely to develop the disease.
Women who expressed more hostility were 17 percent more likely to develop diabetes, while those who were more negative were nine percent more likely to develop the disease. Conversely, the women who expressed the most optimism were 12 percent less likely to develop diabetes.
While obesity, lack of physical activity, genetics, and several other biological factors affect the likelihood of developing diabetes, the researchers are confident in saying that our personalities also play a role, and positivity could be the key to a healthier life.
"In addition to using personality traits to help us identify women at higher risk for developing diabetes, more individualized education and treatment strategies also should be used," said Dr. Pinkerton.
Staying diabetes-free
While researchers have found that eggs could reduce the risk of developing diabetes, a recent study explored how women's work schedules could increase risk for the disease.
Researchers found that working over 45 hours per week could increase women's chances of developing diabetes. They suggest that an ideal work week would be between 30 and 40 hours.  
While the researchers couldn't pinpoint exactly why women were affected more than men in this study, they pointed to women's tendency to work long hours and then handle the chores and responsibilities at home afterwards.
"Considering the rapid and substantial increase of diabetes prevalence in Canada and worldwide, identifying modifiable risk factors such as long work hours is of major importance to improve prevention and orient policymaking, as it could prevent numerous cases of diabetes and diabetes-related chronic diseases," the researchers wrote.