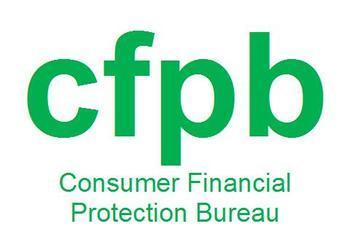 Perhaps nothing underscores the divide between consumers and businesses than feelings about the Consumer Financial Protection Bureau (CFPB), a consumer watchdog agency created under the Dodd Frank Act.
The agency has the task of looking out for consumer's interests, and in doing so has drawn complaints from businesses that contend it's not accountable and is piling on stifling regulation. Since Republicans have regained the White House, there's a move in Congress to cut the bureau's funding, or get rid of it altogether.
Consumers, however, feel a little differently. A poll conducted by the personal finance site WalletHub finds overwhelming support for the beleaguered agency.
For starters, consumers appear to be aware of the agency's existence, with 92% correctly identifying it by its initials -- CFPB.
50% say banks need more regulation
The CFPB's central mission is to regulate the financial services industry, and the survey shows widespread agreement with that role. Among the consumers responding to the survey, 50% said banks need more regulation while only 14% thought banks had too much.
On the flip side, 71% said consumers need more financial protection while only 5% said consumers need less protection.
The survey also showed consumers would like to see more regulation of credit bureaus and nearly half said they would turn to the CFPB for help if they had an issue with a bank or financial services company.
Consumers also think the CFPB has made a difference, with 78% saying their credit card company treats them the same or better than it did a decade ago and about as many saying the same about their banks.