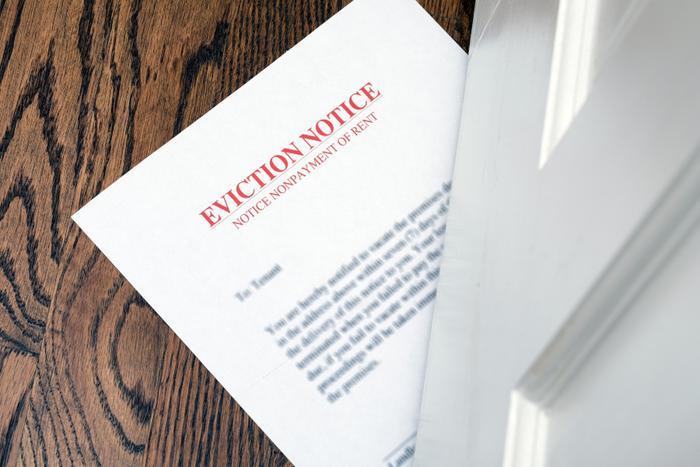 Come Friday, the $600 government unemployment checks that nearly 25 million American adults have been getting will come to an end, possibly to be replaced by $200 checks. That $400 difference has all the signs of putting a big hurt on consumers. 
One of the biggest hurts shows up in people's homes and apartments. Not only are unemployed consumers facing a threat of losing their homes by the end of the month, but the Federal Eviction Moratorium has also expired, putting more than a quarter of all U.S. renters at risk of eviction. 
"Together with the cut in unemployment benefits, a perfect storm is on the horizon for America's renters," says Statista data journalist Niall McCarthy. 
McCarthy points to an analysis from global advisory firm Stout Risius Ross. The firm estimates that upwards of 40 percent of renter households across the U.S. will feel the pinch of being able to pay the rent at some point in the pandemic. On top of that, close to 12 million people are facing the prospect of eviction sometime between August and December 2020. On top of all that, monthly rents continue to grow, clouding the future even further.
Statista's analysis found that the eviction situation differs markedly from state to state. West Virginia has the highest estimated share of renter households facing the threat of eviction at nearly 60 percent. Florida, Louisiana, Minnesota, and Mississippi are all at 50 percent or higher. 
The states with the lowest risk of eviction are Vermont, where 22 percent of people could lose their homes, Massachusetts (27 percent), Washington (28 percent), and Utah (29 percent).
Where things stand on Capitol Hill
White House advisor and Director of the United States National Economic Council, Larry Kudlow, has hinted that an extension of the moratorium might be in the works, but its expiration has allowed landlords to push forward and file eviction notices. 
Congressional Democrats introduced legislation earlier this week to address evictions. However, despite it being a valiant effort, it is the fourth volley House Democrats have made, and the previous three were never brought to a vote.
In the Senate, Republicans introduced the HEALS Act stimulus bill, which includes another round of stimulus checks, but there's not a single mention of eviction relief for renters in the bill. 
"Housing is a human right, and in the face of an impending eviction tsunami, we must take bold, urgent action to affirm that right and protect the millions of families facing housing instability," said Congresswoman Pressley (D-MA). 
"By guaranteeing legal representation for families at risk of eviction, limiting the adverse effect of eviction filings on tenants' credit reports, and requiring more thorough data collection on the eviction crisis nationwide, this bill will help families remain safely in their homes during this pandemic and avoid evictions."