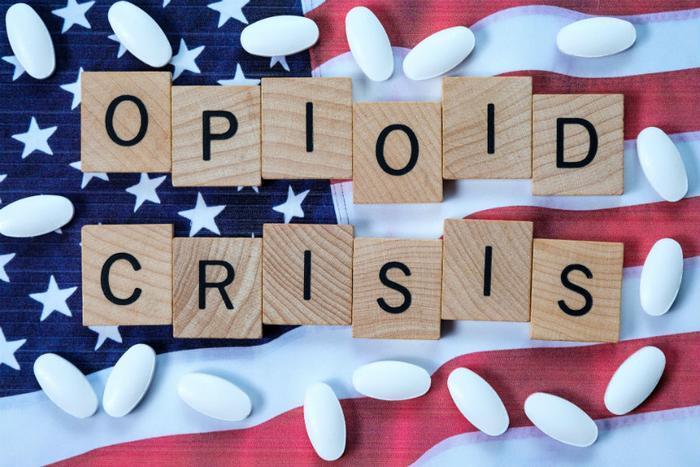 The opioid crisis continues to be a growing problem across the United States.
Researchers from Michigan Medicine at the University of Michigan have conducted a new study that shows the way opioids have spurred the dramatic increase in both unintentional drug overdoses and suicides -- particularly in the last 17 years.
According to the researchers, over 41,000 people died from either unintentional overdose or suicide in 2000. Seventeen years later, that number grew to nearly 111,000.
"Unlike other common causes of death, overdose and suicide deaths have increased over the last 15 years in the United States," said Dr. Amy Bohnert. "This pattern, along with overlap in the factors that increase risk for each, support the idea that they are related problems and the increases are due to shared fundamental causes."
Risk factors
While Dr. Bohnert and her team identified several risk factors in their research, they also found that men were at a greater risk than women for both overdoses and suicides.
White men under the age of 40 were the most likely to die from an unintentional overdose, and white men in general were also the most likely to commit suicide, tied with American Indian/Alaskan Native men. However, African American men's likelihood to overdose surpassed white men's as they grew older into middle age.
For women, overdosing was more probable than suicide, particularly for white, African American, and Native American women under the age of 65.
Possible solutions
The researchers explain that prescriptions for opioid painkillers have been on the rise recently, as has the use of heroin, which could be one reason why overdoses and suicides are trending upwards.
To help combat this growing problem, the researchers suggest several possible solutions, many of which involve treating both overdoses and suicides in similar fashions.
"Individuals with chronic pain are at a clearer elevated risk for both unintentional overdose and suicide," said Dr. Mark Ilgen. "To date, many system-level approaches to address overdose and suicide have addressed these as if they are unrelated outcomes."
"Our goal was to highlight the fact that these adverse outcomes likely go together and effective efforts to help those with pain will likely need to simultaneously consider both overdose and suicide risk," he said.
The researchers suggest reducing the number of opioid painkiller prescriptions and lowering the doses of the prescriptions could be an effective starting point, as it reduces the risk of temptation for those who could be at risk of suicide or overdose.
Additionally, the group recommended medication-assisted treatment, which often goes hand-in-hand with counseling and other treatment method and has previously been found to reduce overdose-related deaths.
Similar findings
A recent study conducted by researchers from Binghamton University explored the effects that life stressors and low self-esteem have on consumers' likelihood of using opioids.
The researchers found that many people turned to opioids as a coping mechanism when faced with stressors like romance, family, health, money, or work.
Because opioids can change the way people feel about themselves, it isn't uncommon for people to turn to the drug when they want to escape from their problems or feel better about themselves.
The researchers suggest that people seek out healthy coping mechanisms to help them deal with their stress.