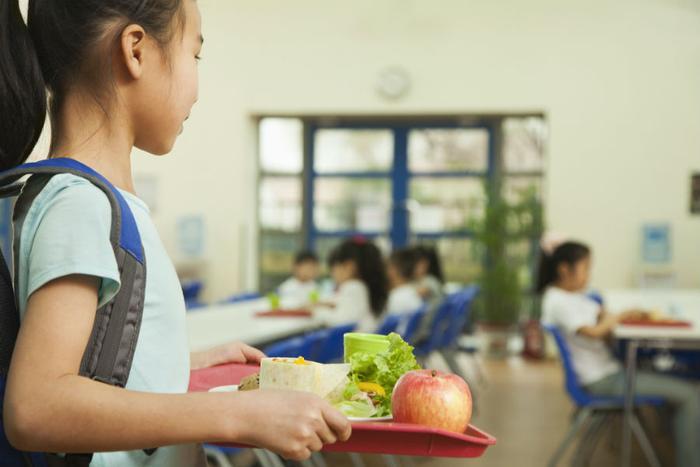 The negative health effects associated with obesity make up a lengthy list. This is particularly important for children struggling to stay healthy, as many health risks can last through adulthood.
A new study conducted by researchers from Yale University shows promise in this area. The researchers found that children were able to keep healthy body mass indices (BMIs) when their schools instated nutritional programs.
"This is some of the strongest evidence we have to date that nutrition education and promoting healthy eating behaviors in the classroom and cafeteria can have a meaningful impact on children's health," said Marlene Schwartz, director of the Rudd Center for Food Policy and Obesity at the University of Connecticut. "These findings can inform how we approach federal wellness policy requirements and implementation in schools to help mitigate childhood obesity."
Information is key
Based in New Haven, Connecticut, the study included a dozen schools, and the researchers worked with the Rudd Center to follow roughly 600 students over the course of five years.
The schools involved in the study created several healthy initiatives with the goal of informing kids about the healthiest choices available to them. This included:
Distributing newsletters to parents and students about nutritional information;

Cutting down on rewarding students for good behavior or good grades with food or drinks;

Requiring all meals served at school to meet nutritional criteria; and

Encouraging students to choose water over soda or other sugary drinks.
The students participating in the study saw only minor increases in their BMI, with an average increase of just one percent. Students who attended schools without these health initiatives experienced an average BMI increase of about three or four percent.
Additionally, the children involved in the study were found to make healthier choices over the course of the five years when compared with their peers who weren't getting the same information.
"These findings can guide future school and community interventions," said lead author Jeannette Ickovics. "Childhood obesity is a serious health threat, and schools are a vital way to reach children and their families to reduce risks and promote health...These findings strongly support previous administration policies that provided healthier food for all children in public schools."
Continuing the learning at home
To ensure that children are following through on what they've learned at school, parents can continue the nutritional education at home by helping their kids learn to read nutrition labels.
Much of the information on the backs of food packages can be difficult for kids to understand, and so parents taking the time to explain serving sizes, calorie content, and key nutrients like sugar or saturated fat can help kids make healthier choices over the long term.