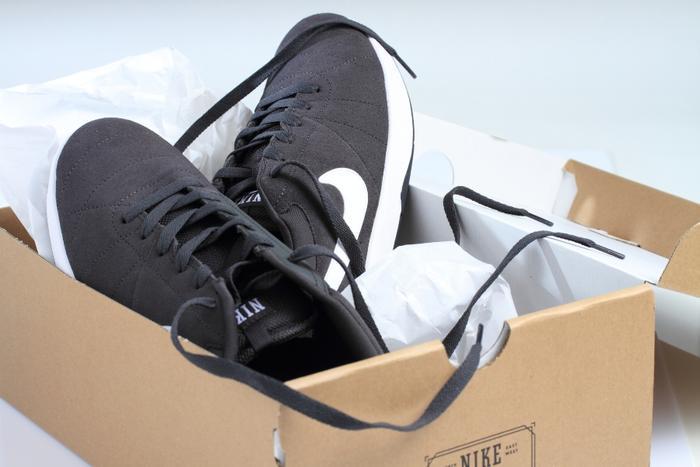 In a surprising move to some, Nike has decided to take all of its shoes and gear off of Amazon.
For any consumer who has an inner marketing muse, that's a head-scratcher. But the shoe king says the move is just one piece of its plan to shift to a "more direct, personal" retail experience, such as its new kids shoe subscription service. 
Retailers take the hit in stride
When it comes to assigning blame for the fallout, consumers might be surprised to learn that there's actually no one at fault. The fact is that Nike had previously been a longtime Amazon holdout before eventually caving in to a beta program in 2017 in which Amazon purchased products directly from Nike. The partnership was created as a way to keep Nike's counterfeiters at bay, although Amazon has struggled with that same problem all on its own.
The Nike-Amazon marriage had a ripple effect with some of the former company's biggest buyers like Dick's, Finish Line, and Foot Locker -- all merchandisers that Nike called "strategic wholesale partners." That had to hurt, but Foot Locker, for one, took the high road. 
"The vendor DTC is going to continue to grow, but it's about having an integrated marketplace," said Foot Locker's CEO, Dick Johnson, in an earnings call around the time the Nike-Amazon relationship was heating up. "Those are all the conversations we have with our vendors."
At the end of the day, though, Johnson knows full-well that consumers like shopping "experiences," and online connections can pale to in-store ones. 
"[The] consumer is still being driven to the store. They interact -- all of them interact with their digital device, but they like the store environment. And our merchant and marketing teams are doing a great job driving heat to both our digital sites and our physical sites," Johnson concluded.
DTC is not going away anytime soon
The direct-to-consumer market is growing like a weed. The healthcare industry is in the game, as are car dealers and even Impossible Burgers.
Be prepared. Consumers are probably going to see more of these manufacturer-digital marketplace splits as companies find that, with some marketing muscle and moxie, they can sell directly to the consumer, cut out middlemen like Amazon, and keep a few extra shekels for themselves. 
And companies are likely to start putting more digital platform whiz kids at the head of the table to make sure they're making the best chess moves possible. Nike is a prime example of this, hiring a former eBay CEO to help bump up its online prowess.
There was no official word from either Amazon or Nike about when their fait accompli will officially take all Nike products off Amazon's shelves. Nike said nothing more than it would do the honorable thing by "complet[ing] our current pilot with Amazon Retail."