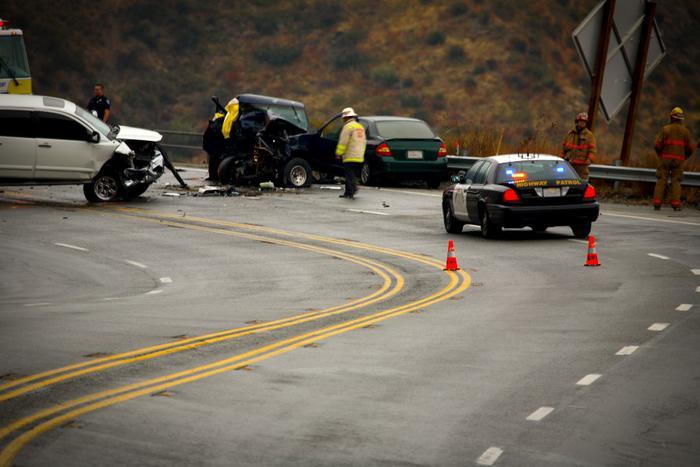 Despite COVID-19 lockdowns, traffic deaths in the U.S. were up between January through September of last year, according to the National Highway Traffic Safety Administration (NHTSA). 
In a letter addressed to U.S. drivers, the NHTSA said risky driving behavior on the road was prevalent due to the fact that there was less police enforcement. An estimated 28,190 people died in traffic crashes during the first nine months of last year, which is an increase of several thousand from the same period in 2019. 
"Preliminary data tells us that during the national health emergency, fewer Americans drove, but those who did took more risks and had more fatal crashes," the agency said. 
High speeds and alcohol use
Speeding was a factor in many of the crashes due to the combination of empty roads and less enforcement. 
"We are hearing from many states that traffic stops have declined during COVID-19. Drivers feel like they can speed and get away with it," said Jonathan Adkins, executive director of the Governors Highway Safety Association. 
In a previous report, the NHTSA said the number of people clocked going more than 100 miles an hour went up last year while seatbelt use went down. 
Alcohol consumption in the U.S. rose last year due to the pandemic, and so did crashes that occurred as a result of alcohol. A majority of drivers who sustained injuries (65 percent) during a crash had drugs or alcohol in their systems. Before the pandemic, that number was just over 50 percent, the NHTSA said. 
The NHTSA is urging people not to drive recklessly in the COVID-19 pandemic. To reduce the risk of a crash, the agency says drivers should never get behind the wheel while under the influence of drugs or alcohol. Seatbelts should be worn, and speed limits should be obeyed. The agency also said parents and caregivers should make sure children are in car seats that are appropriate for their size.