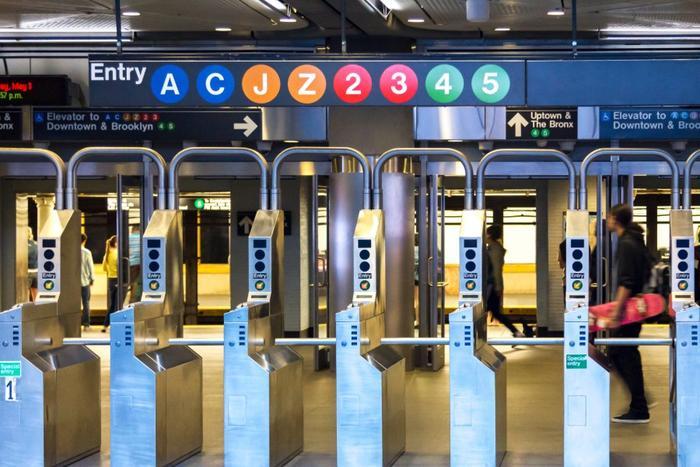 Due to coronavirus-related delays, New York's contactless payment system -- the One Metro New York (OMNY) system -- won't be available until the end of December, the Wall Street Journal reports.
The system was originally supposed to be rolled out to all subway riders by October, but the MTA was forced to hold off on the installation of the digital readers to protect the health and safety of workers amid the COVID-19 outbreak. 
Work on the installation of the system resumed in May and is expected to wrap by the end of the year. Once installed, subway commuters will be able to pay their fare simply by tapping their smartphone, smartwatch, or credit card. 
New payment method
OMNY will eventually replace MetroCard vending kiosks, but fare payment cards will continue to work until 2023. The contactless payment system is already in place at many stations, but MTA official Al Putre pointed out that the system has to be in place at all stations in order to be useful. 
"Unless you have OMNY at both ends of your destination you're not going to use OMNY," Putre, who is responsible for implementing the system, told the Journal.
Buses are also getting the technology. The MTA said it's stepped up its pace on integrating OMNY into city buses in response to the pandemic, which has increased the need for touchless payment systems. OMNY will be offered on all Manhattan buses by the end of July and all buses across New York City by the end of 2020.