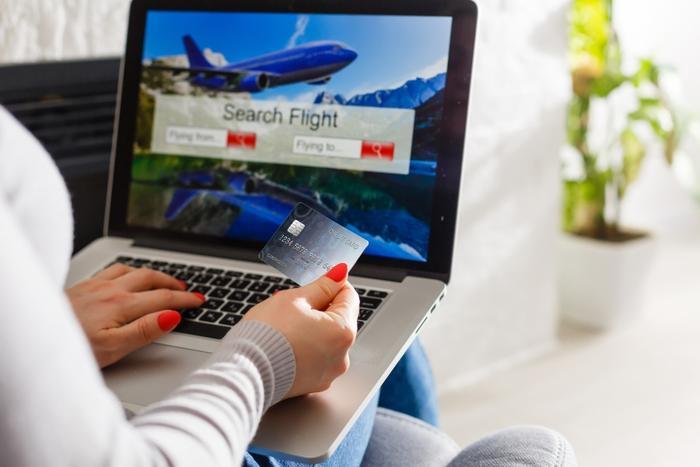 Not to one-up Jennifer Garner, but when you pull out a branded credit card to pay for something, do you give it a second thought as to just how many points or miles you'll get in return? Or is your branded plastic of choice simply one you chose because it came with some attention-grabbing sign-up come-on like a 30,000 mile bonus? Or, like many travel vets, did you simply bottom-line it by joining the loyalty rewards program of the airline you fly the most?
Breaking everything down from the point/mile to blackout dates for rewards travel is a gargantuan hassle. Fortunately, WalletHub has just released its 2020 Best Frequent Flyer Program, which ranks the 10 largest domestic airlines based on 23 key metrics.
The scorecard
Best frequent flyer program: Delta SkyMiles, which picked up its fifth straight honor from WalletHub.

The best return on investment: WalletHub's calculator showed Alaska Airlines had the most rewards value, at $20.23 per $100 spent. Hawaiian Airlines comes in second, with $16.20 per $100 spent.

Best airline credit cards: That nod goes to Chase Sapphire Preferred and the Lufthansa Credit Card.
Manage your expectations
If what WalletHub discovered is an indicator of what airlines will be amping up rewards-wise in 2020, then it's all good for the consumer. The survey found that four of the 10 largest airlines are tempting travelers with more rewards in 2020 than in 2019 by an average of 14 percent.
What is a mile worth? Let's just say that you've got to spend a lot to get anything substantial back -- unless you're just saving for a toaster. At as little as a penny per mile, dream vacations are likely to cost an even prettier penny in making that happen. It's also a subjective judgement.
"When determining the value I get per mile for premium cabin awards, I base it on what I would have otherwise been willing to pay for a flight, and not the actual retail cost," is how OneMileAtATime's Ben Schlappig looks at it.
"In other words, a roundtrip ticket in Cathay Pacific first class might cost $30,000 if paying in cash (unless you're booking from Vietnam to North America, in which case it's $800), when in reality I'd maybe be willing to pay $3,000 for it. Therefore the value I'm getting out of my miles is based on the $3,000 number, rather than the $30,000 number."
Mileage value
In Ben's point-crunching, Alaska Airlines came out on top, just like it did in the WalletHub survey and how it often does on the best-of airline studies at ConsumerAffairs.
Here's Ben's top 20 as far as the per cent/mile value consumers will get from airline-branded credit cards:
| | | |
| --- | --- | --- |
| Rank | Program | Value |
| 1 | Alaska Mileage Plan | 1.8 cents/mile |
| 2 | Korean Air SkyPass | 1.5 cents/mile |
| 3 | Aegean Miles+Bonus | 1.4 cents/mile |
| 4 | Air Canada Aeroplan | 1.4 cents/mile |
| 5 | American AAdvantage | 1.4 cents/mile |
| 6 | Asiana Club | 1.4 cents/mile |
| 7 | Avianca Lifemiles | 1.4 cents/mile |
| 8 | Singapore Airlines KrisFlyer | 1.4 cents/mile |
| 9 | United MileagePlus | 1.4 cents/mile |
| 10 | Air France-KLM Flying Blue | 1.3 cents/mile |
| 11 | British Airways Executive Club | 1.3 cents/Avios |
| 12 | Japan Airlines Mileage Bank | 1.3 cents/mile |
| 13 | JetBlue True Blue | 1.3 cents/point |
| 14 | Southwest Rapid Rewards | 1.3 cents/point |
| 15 | Cathay Pacific Asia Miles | 1.2 cents/mile |
| 16 | Delta Sky Miles | 1.2 cents/mile |
| 17 | Etihad Guest | 1.2 cents/mile |
| 18 | Lufthansa Miles & More | 1.2 cents/mile |
| 19 | Virgin Atlantic Flying Club | 1.2 cents/mile |
| 20 | Emirates Skywards | 1.0 cents/mile |
Be flexible
Each airline has its own built-in rules for how its awards program works. Some -- like United -- allow consumers to book travel as much as 11 months in advance. Others -- like Southwest -- are variable, but they do post those dates in advance. 
Because airlines use yield management to get their own best-bang, what a flight might cost in points three months out might be double what it would've been 10 months out. In some situations, as little as a few days separation can make a profound difference. Million-mile flier and ConsumerAffairs reader, Bill Rieke, shared with us a Delta Airlines' awards chart where 21,000 rewards miles were required to fly from Cincinnati to Baton Rouge on March 17; but waiting until March 20 to fly out would require a near-double 41,000 miles.
"While it can be difficult (and probably more difficult than it should be) in some programs to redeem free flights, consumers willing to be flexible in the time of the reward flights will generally come out okay," confirmed Charles R. Taylor, Professor of Marketing at the Villanova School of Business.
"For elite flyers, the benefits of shorter check-in lines, free baggage, customer service hotlines, and occasional or frequent complimentary upgrades are very real."
Sorry, but some homework might be required
The simple truth is that to get the truest indicator of what credit cards will work best for your bucket list of perks, it'll a little work on your end, so sharpen your pencil. 
Studies like these are great places to start and, for some added balance, ConsumerAffairs has prepared a guide on the Best airline credit cards, a comparison of airline credit cards, and how to best maximize miles.