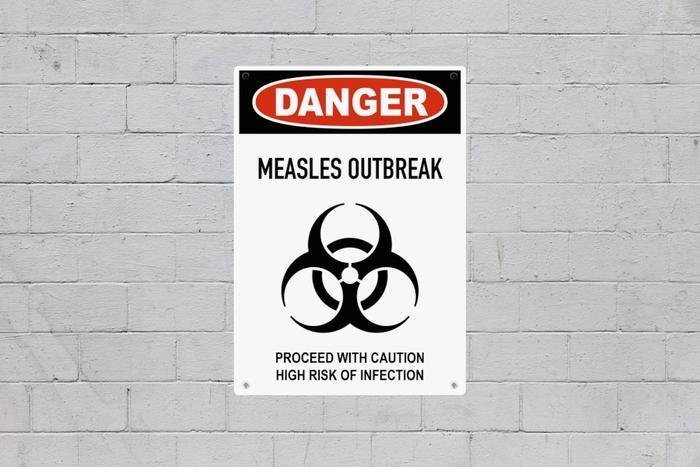 As more and more consumers across the country continue to be affected by measles, researchers have done their homework to try and protect more people from becoming infected.
Researchers from Johns Hopkins University conducted a study that predicted which counties in the United States were at the greatest risk for a measles outbreak.
"There has been a resurgence in measles cases, among other vaccine preventable diseases, in the U.S. and other countries in recent years," said researcher Lauren Gardner. "Measles, in particular, poses a serious public health threat due to the highly contagious nature of the disease. It is therefore critical that we proactively identify areas most likely to experience outbreaks to strategically target for surveillance and control."
Where the risk lies
To help consumers stay ahead of this highly contagious disease, the researchers worked to compile a list of the twenty-five counties in the country at the highest risk of experiencing a measles outbreak.
In order to do so, they completed a risk-analysis by looking at several important factors:
Location of global measles outbreaks

Non-medical exemption rates

Population

Anonymous passenger travel data from international airports
Based on their work, the researchers found that the top five counties in the United States that are most at risk are:
Cook County, Ill.

Los Angeles County, Calif.

Miami-Dade, Fla.

Queens, N.Y.

King County, Wash.
Consumers should feel confident in these findings, as the analysis was able to identify areas that have already seen severe cases of measles.
"Our prediction is aligned with multiple counties that have experienced measles outbreaks this year," Gardner said. "Critically, we recommend that public health officials and policymakers prioritize monitoring the counties we identify to be at high risk that have not yet reported cases, especially those that lie adjacent to counties with ongoing outbreaks and those that house large international airports."
The researchers cite international airports as a major contributor to this recent measles outbreak, as travelers are coming through from countries with measles outbreaks. Moreover, they stress the importance of the measles vaccine in helping prevent future outbreaks.
"Anti-vaxxers are denying the best and very successful medical science we have and choosing instead to rely on fraudulent claims, such as purported link to autism, that have been uniformly debunked by evidence and analysis over the last two decades," said researcher Sahotra Sarkar. "The New York borough of Brooklyn is a perfect example with a large number of unvaccinated members of an orthodox Jewish community even though the overall vaccination rate is not low."
To see the researchers' analysis in an interactive map, click here.
Staying informed
With over 550 cases of measles confirmed in the United States this year, the disease has increased rapidly as of late, and health experts warn that we could see the highest numbers of measles cases in nearly two decades.
The Centers for Disease Control and Prevention (CDC) has been keeping consumers updated on the current trends regarding these recent measles outbreaks, including keeping a running tally of affected areas and offering tips and advice for parents and travelers to help prevent the disease.