---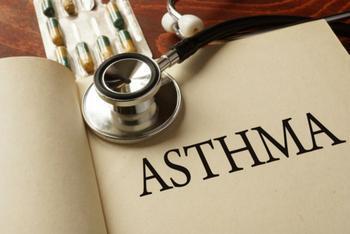 The number of people in the U.S. who suffer from asthma has held steady after climbing in recent years. According to the American Academy of Allergy, Asthma, and Immunology (AAAAI), about 20 million people, or about 7% of the U.S. population, were affected by it in 2001. That number had increased to 25 million people by 2009.
Now, researchers at the University of Queensland (UQ) are working with a new drug that has the potential to slow or completely reverse the development of asthma. It is able to achieve this by suppressing a protein called IL-33, which many believe is a root cause of asthmatic symptoms.
"While IL-33 is well known for causing bronchial inflammation in asthmatics, our research demonstrated for the first time that it also weakens the ability of asthmatics to fend off respiratory viral infections, a common trigger for asthma attacks," said UQ associate professor Simon Phipps.
Huge potential
Originally, researchers at UQ conducted a study that attempted to shed some light on how respiratory viruses and allergens were the driving force behind the development of asthma. When they tested these two factors, they found that they caused the release of IL-33, which made health conditions worse.
"The excess IL-33 protein was found not only to hinder recovery from the virus but also to promote the development of more severe and persistent symptoms of the disease," said Dr. Jason Lynch, one of the lead authors of the study.
With this information, the researchers have begun conducting trials with a drug produced by Pfizer, an international pharmaceutical company. This drug is designed to target IL-33 production to see if asthmatic symptoms can be reduced or eliminated.
"Our aim is to eventually come up with better treatment therapies that will reverse or slow down the progression of asthma rather than just ease the symptoms," said Rhiannon Werder, a PhD student at UQ.
The full study has been published in the Journal of Allergy and Clinical Immunology. 
---