---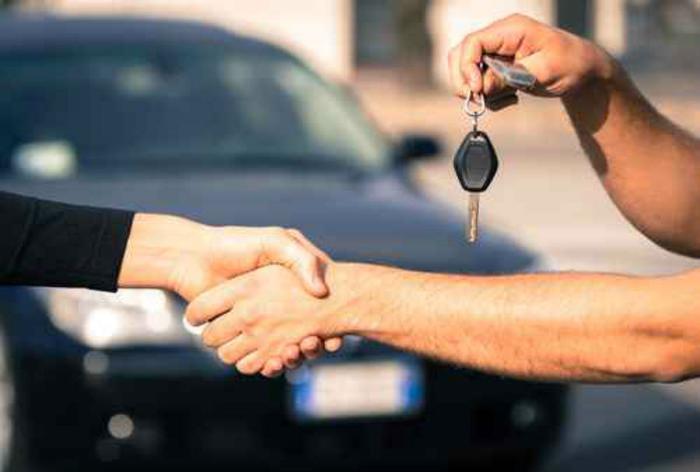 The start of 2016 brought talk of "peak auto," when many industry observers predicted new car sales, which rose at a record pace in 2015, would take a breather.
After an expected dip in January, robust sales have taken some by surprise this month. With dealers about to close out February, Kelley Blue Book (KBB) expects to see a 9% year-over-year rise, to 1.37 million units.
In fact, Kelley believes this month could end up the highest February for sales since 2000.
"February 2016 numbers should reveal solid growth and continued momentum in the auto industry," Alec Gutierrez, senior analyst for KBB, said in a release. "Economic indicators remain positive for the industry, with the unemployment rate down below 5%, average home prices on the rise, and gas prices averaging under $2 per gallon.
Generous incentives
It hasn't hurt, Gutierrez says, that manufacturers and dealers have been generous with the incentives this month, with discounts approaching pre-recession levels.
Despite Honda's problems with the Civic, which resulted in a stoppage of sales this month, Honda may well emerge as the winner of February sales. Preliminary figures suggest a 13% sales surge.
Most of Honda's strength is coming from the new Civic, even though recent sales were obviously slowed by the engine problem. That said, the re-designed Civic remains extremely popular with consumers and is averaging 45 days in dealer inventory before selling, much lower than the compact car segment average of 80 days.
Trucks and SUVs
Ford also appears to be having a successful February. KBB says Ford sales may post double-digit growth this month, helped by the popularity of its truck and SUV models. In particular, the F-Series and Explorer are leading the way.
And why not? With gas prices around $2 a gallon most places, consumers are indulging their preferences for bigger vehicles.
"Once again, small utility vehicles remain the most popular segment in February 2016 and are expected to increase 25% in volume," said Gutierrez. "Consumers continue to be drawn to this segment in favor of traditional sedans, helping brands such as Jeep and Subaru reach new records nearly every month."
Truck sales continue to look strong. KBB says mid-size models are in high demand as the fastest selling segment in the industry, spending just 40 days in dealer inventory on average.
---