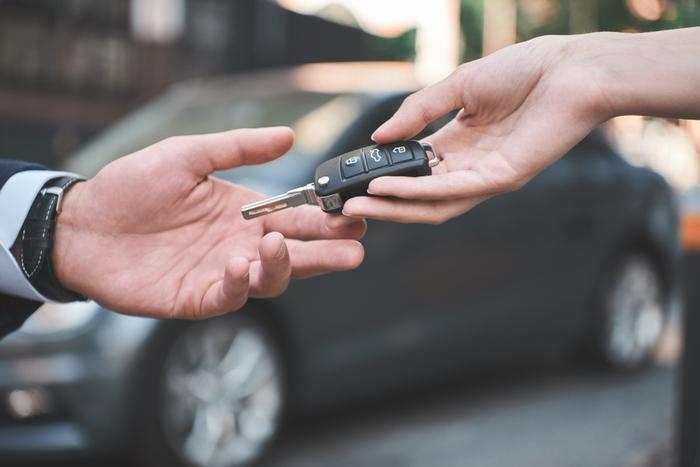 The average transaction price (ATP) for new cars and trucks continued to go up in February, increasing 2.6 percent over February 2019.
Kelley Blue Book (KBB) estimates that the ATP last month was $37,876, an increase of $975 from 12 months earlier. 
"Many of the major manufacturers increased prices by more than 4 percent by capitalizing on the shift toward SUVs," said Tim Fleming, an analyst for Kelley Blue Book. "However, trucks, especially full-size trucks, are exhibiting weakness."
Motivated dealers
Trucks are big moneymakers for automakers, but prices have risen so much that affordability may be becoming an issue. The average full-size truck buyer paid nearly $50,000 for a vehicle last month, and the price may have caused others to walk off the lot or choose a different vehicle.
"After prices climbed 3 percent in 2018 and 4 percent in 2019, truck prices are only flat through February 2020," Fleming said. "With the GM and Ram trucks in their second year of production and Ford about to sell-down the current F-150 for its upcoming redesign, this year may be a good time to find a deal on a new truck."
Hyundai and Kia set the pace in price gains, but that may have been the result of buyers upgrading to more expensive trim packages and choosing pricier SUVs. Hyundai's February ATP was up 12 percent, while prices paid for Kia models rose 9 percent.
The redesigned Hyundai Sonata sold for 13 percent more than the previous February. Kia's largest increase came from the Niro, whose electric model with 239 miles of range helped push the model's average price up 9 percent. The Kia Telluride increased its inaugural year ATP by 6 percent.
SUV sales helped Nissan
Nissan was not far behind, posting a strong price increase of 4.6 percent last month. Overall, the Nissan brand was about 5 percent higher in price than 12 months earlier. Once again, consumers opting for SUVs tended to pay a higher price.
"At a segment level, we saw strength in SUVs in February, with compact SUVs up 2.4 percent  and midsize SUVs up 3.4 percent," said Fleming. "Two models drove the compact SUV segment up – the redesigned Ford Escape -- which rose 7 percent -- and the Toyota RAV4, which brought in 5 percent more thanks to its hybrid model."
If February is any guide, consumers might find bargains on categories that saw their ATPs decline last month. The average price of luxury cars fell 2.8 percent, and entry-level luxury cars went for 2.4 percent less.