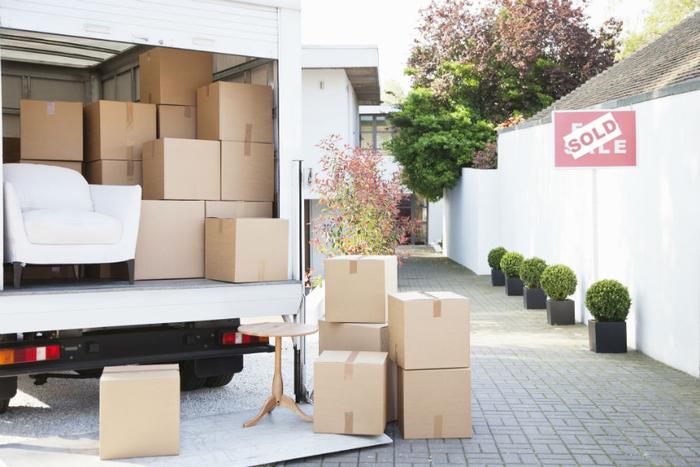 Moving company imposters dupe thousands of consumers each year, according to experts from the American Moving and Storage Association (AMSA).
Moving scams can result in lost or damaged possessions, hundreds or even thousands of dollars in extra fees, and hours of wasted time dealing with the mess -- not to mention pain and grief for the victims.
About 3,000 complaints are lodged each year about household goods movers, according to data from the National Consumer Complaint Database. Oftentimes, these complaints are about unlicensed, uninsured criminals who work outside the law — not legitimate moving companies.
One example
Currently, the St. Louis office of the Better Business Bureau is investigating a network of Florida-based moving companies with ties to the St. Louis area that has been scamming consumers.
The AMSA says one of the companies under investigation has been using the name and branding of Able Moving & Storage -- a legitimate, certified moving company based in Manassas, Va. Company representatives said about 80 consumers have contacted them in confusion so far.
"When we heard what was happening to Able Moving & Storage, we reached out to federal regulators to convey our concerns and urge them to take strong action," said Scott Michael, president and CEO of the AMSA.
"We are also taking this opportunity to educate the public about how they can protect themselves from a scam," he said.
Red flags
Spotting an illegitimate mover can sometimes be difficult since some fraud artists choose names similar to those of established companies in order to piggyback on their reputation, Michael said.
However, a few signs that you may be dealing with a moving company imposter include:
No physical, local address and no federal motor carrier number, which shows they are registered with the federal government for a state-to-state move.

Poor online ratings with the Better Business Bureau

Refusal to provide a written estimate

Demands for a large down payment or full payment in advance (a reasonable down payment should be in the hundreds of dollars toward your state-to-state move, rarely exceeding 20 percent).

Demands for a cash payment rather than payment by credit card

Unmarked, generic trucks that do not have the company name on them

Refusal or uncertainty in giving you answers, especially about the claims process if something gets damaged or lost.
Avoiding moving scams
To avoid falling victim to a moving scam, be sure to choose a certified mover with a good business history. These movers are fully licensed, insured, and meet high standards for safety and professionalism.
Additionally, Michael suggests following these tips to help weed out potential moving fraud artists:
Make sure you get at least three free estimates to compare before choosing your mover. Avoid any that are too high or too low.

Be sure to check the company's ratings with the Better Business Bureau and ask family and friends for referrals.

Make sure all agreements are in writing and get a copy of everything you sign -- especially the bill of lading, which is the receipt for your goods and the contract for their transportation.

Do not sign any blank forms.

Ask questions if you don't understand something. If the moving company can't or won't answer your questions, you might want to look for another mover.
Consumers can research potential movers and file a moving fraud complaint with the federal government at ProtectYourMove.gov.