---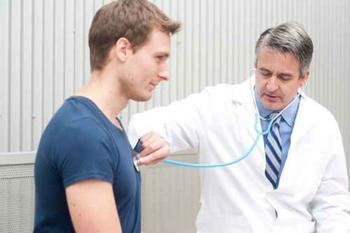 Instead of checking in with a primary care provider, busy millennials often consult WebMD or Google before heading to a retail clinic or urgent care center.
This mode of addressing a health concern is used by more than half of millennials, according to a recent survey by FAIR Health. Its primary allure: convenience
The internet savvy, digital natives often take matters into their own hands when it comes to tracking down health-related information, explains William Curry, M.D., University of Alabama at Birmingham School of Medicine Associate Dean or Rural and Primary Care. But this plan can backfire.
Consulting the internet or heading to an urgent care clinic when faced with an illness may be less demanding in the short-term -- but in the long run, this line of defense isn't nearly as effective as seeing a primary care provider.
Inaccuracy of online information
"I see them sometimes assuming all that information is equally reliable when it is not," Curry said in a statement. He notes that millennials sometimes believe they can find simpler alternatives online, including dietary regimens or natural remedies -- which may or may not be helpful.
In any case, while online remedies and urgent care clinics may be convenient, Curry says they shouldn't take the place of medical screening and prevention.
"It's important to realize they cannot take the place of a primary care provider for the screening, prevention and long-term follow-up that we all need, customized to each of us," he says.
Younger people, who are especially prone to believing everything is fine (until it's not), are less likely than other generations to believe primary care is important. To this end, Curry highlights the advantages of building a personal relationship with a primary care provider.
Advantages of primary care
Why is it important to take the time to find a primary care provider? Here are a few of the reasons, according to Curry:
Seeing someone who knows you and has a baseline record is quicker.

There is less chance that something will be overlooked.

Patients are more likely to get the correct diagnoses and treatments if they have a primary care provider with whom they have established a relationship.

Primary care physicians can screen for certain disorders, which can be present without symptoms for years. (For women, cervical cancer screenings and vaccinations can be obtained.)

Repeat checks can prevent avoidable complications such as heart attack, stroke, kidney failure, or vision loss.
Choosing a doctor
When it comes to choosing a primary care provider, Curry recommends finding someone you feel comfortable with. He also notes that it's important to ask such questions as: 
Do they have an internet patient portal to make communication easy for test results or questions?
Are office hours a fit for your schedule?
What kind of coverage is available from a partner or associate if your physician is out?
Do they have nurse practitioners or physician assistants in the practice to improve access?
---