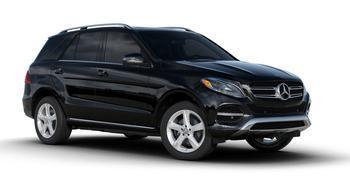 Mercedes-Benz USA (MBUSA) is recalling certain 9,725 model year 2012-2014 ML350 Bluetec 4Matics and ML550 4Matics; model year 2012-2015 ML63 AMG 4Matics and ML350 4Matics; model year 2013-2016 GL350 Bluetec 4Matics, GL550 4Matics and GL63 AMG 4Matics model year 2017 GLS350d 4Matics, GLS450 4Matics, GLS550 4Matics and GLS63 AMG 4Matics; model year 2015 ML400 4Matics; model year 2016 GLE400 4Matics, GLE350 4Matics, GLE63 AMG 4Matics, GLE63S AMG 4Matics, GLE450 4Matic Coupes and GLE63S AMG 4Matic Coupes; model year 2015-2016 GL450 4Matics and model year 2013-2014 GL450 4Matics equipped with the Active Curve System (ACS).
Under certain driving conditions, if the oil level in the ACS reservoir is below the minimum level, the oil may foam and leak out of the vent holes in the reservoir cap.
The leaking oil in the presence of an ignition source can increase the risk of a fire.
What to do
MBUSA will notify owners, and dealers will correct the oil level as necessary and replace the reservoir sealing cap to prevent oil foam from leaking out, free of charge.
Owners will be notified of the recall with an interim notification in June 2018. A second letter will be mailed when the remedy is available, currently expected to be in August 2018.
Owners may contact MBUSA customer service at 1-800-367-6372.