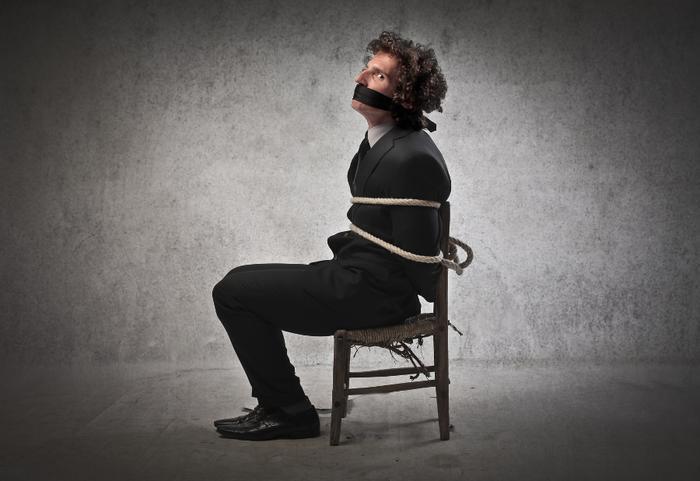 An unnamed family in Darien, Connecticut recently became the latest victims of the "kidnapping scam," a particularly nasty form of fraud wherein a stranger calls you to say a close family member has been kidnapped and will be killed unless you transfer money to a certain account.
The calls are usually disguised to appear as though they're coming from a local number, though police say they almost certainly originate from scammers overseas.
The Darien family wired $1,800 to someone who called with what sounded like terrifying news: not only had their teenaged child been in a car accident, the car he hit belonged to a gun-toting gang member now holding the child at gunpoint, and unless the parents sent money to a certain account, their teen would be tortured or even killed.
But this was all a lie — luckily, the teenager in question never had an accident, and was perfectly fine — but the panicked parents didn't realize this until after wiring the money to an untraceable recipient.
Nothing new
Unfortunately, this scam is nothing new. A year ago, in April 2013, NJ.com (covering northern New Jersey) reported the story of a Hoboken woman who'd been told her brother had been kidnapped and was being held for ransom. NJ.com discussed similar incidents in the region, and said that police in Jersey City had received complaints from 10 different people in just a three-week period.
That said, the kidnapping scam is not limited to the those states; police have heard from victims or would-be victims throughout the country. In early March, police in Azusa, California posted this warning on the official police department website:
What started out as a scam in 1998 in Puerto Rico, continues to originate from various countries today. It goes in cycles and appears to be starting up again. … In this day of technology, the suspects in these cases are obtaining personal information through the use of social media. Once they have identified a "victim," they research relatives to find who is living in their country. By knowing personal information, they give themselves some form of credibility. They then place the phone call in hopes of getting you to pay the ransom. If you are able to use a second phone, or have someone with you who has a phone, try calling the supposedly kidnapped relative to verify their safety. 
Of course, in some instances, the scammers threaten to harm the "kidnap" victim if you try calling. What should you do then? According to AzusaPD:
If you are confident it is a hoax, hang up the telephone. If you believe it is real, have someone call your local law enforcement agency.
That is a bit of an understatement, there: if you actually think someone has been kidnapped, of course you should call the police. But now that you know this vile scam exists, hopefully you'll know better than to fall for it, should the scammers ever target you.