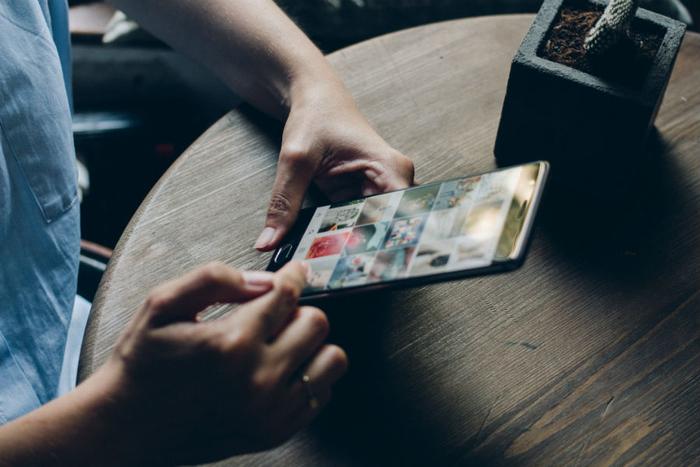 In recent years, Instagram has become increasingly populated by posts containing links to products. Now, the platform is making it easier for consumers to buy products they see in posts or Stories with the addition of a new feature which enables users to make purchases directly from the app.
After tapping a product tag on feed posts, Stories, or Explore content, users can simply click the "Checkout on Instagram" label, enter their payment information, and complete the purchase. The new feature eliminates the need for users to exit the app and visit the vendor's website to purchase a product.
Payment information can be saved for future transactions, and orders can be managed in an "orders" section of users' profiles. Users will also receive a notification from Instagram when an order ships.
"Checkout on Instagram, which will be available within posts and stories with shopping stickers and tags, enables Instagram users in the U.S. to buy, track and manage their purchases directly within Instagram, and allows businesses to sell directly on Instagram without the buyer having to change contexts," PayPal EVP and COO Bill Ready said in a blog post.
"After discovering a checkout-enabled product, shoppers will see the option to 'Checkout on Instagram' when they tap to view additional details," Ready said.
Instagram checkout
Initially, the checkout feature will be rolled out in a closed beta in the U.S. More than 20 brands will be involved at launch, including Warby Parker, Adidas, Nike, Zara, Kylie Cosmetics, Uniqlo, Burberry, H&M, Mac, Prada, and Michael Kors. More brands will be added in the coming months.
Around 130 million people tap Instagram's product tags on shopping posts each month, up from just 90 million in September, said Ashley Yuki, the Instagram product executive heading up shopping, in an interview with Recode.
Sellers on the platform will be charged a "selling fee," but Instagram has declined to share how much of a cut it will take.
"We aren't sharing the specific number right now," a spokesperson told TechCrunch. "We are testing a selling fee with businesses during the closed beta. It will not change the price of the items for consumers."