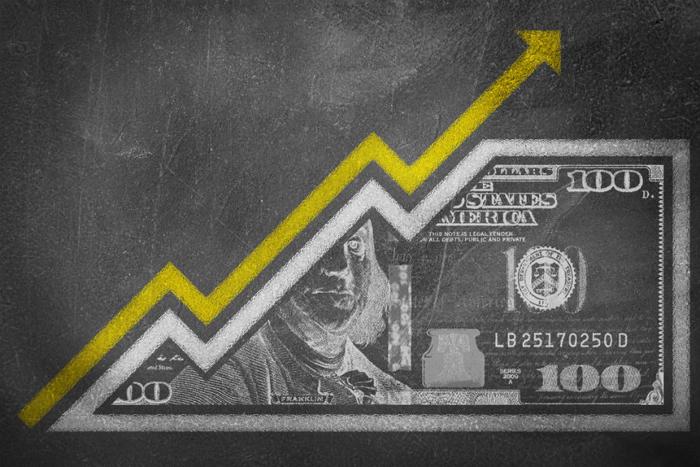 The cost of living surged in May, as the Labor Department's Consumer Price Index (CPI) rose a full percentage point from April. On a 12-month basis, inflation in May increased by 8.6%; that's the largest increase since December 1981.
It will come as no surprise to consumers that gasoline, food, and shelter led the increase. After declining in April, the energy index rose 3.9% over the month, with the gasoline index rising 4.1% and the other major component indices also increasing. 
The cost of food rose 1.2% last month, with the cost of groceries climbing by 1.4%. The core inflation rate, with the cost of energy and food removed, rose by 0.6% in May, about the same as in April. 
While almost all major economic core components increased over the month, the largest contributors were the costs of shelter, airline fares, used cars and trucks, and new vehicles. The indices for medical care, household furnishings and operations, recreation, and apparel also increased in May. 
Consumers can't avoid food and energy costs
Even though the CPI core inflation rate removes food and energy from the equation, Yoni Mazor, chief growth officer at GETIDA, says consumers can't avoid those costs.
"I think that gas and food are playing a disproportionate role with inflation, because of the everyday effect they have on consumer spending and the layers of the economy," Mazor told ConsumerAffairs. "People cannot avoid buying food, whether at the supermarket, convenience stores, or restaurants."
Over the last 12 months, gasoline prices have increased by 48.7%. Food purchased at grocery stores and prepared at home has increased in price by 11.9%.
None of the categories measured by the CPI went down last month. The most moderate increase was for medical services, which rose by 0.4%.
Recession?
Naoshad Pochkhanawala, a financial planner at Amiko Benefits Inc., says the increase in inflation makes a recession more likely.
"As inflation increases people tend to spend less on non-essential stuff so less money moves in the economy and this means businesses earn less or fail," he told us. "This means there is even less money to spend on non-essential stuff so there's even less money moving in the economy, so businesses selling non-essential stuff... well, you can see where the cycle ends."
But there is no consensus among economists about the inevitability of a recession. Economists interviewed by Forbes say concerns about a recession are "overblown." However, they admit it all depends on whether consumers keep spending.