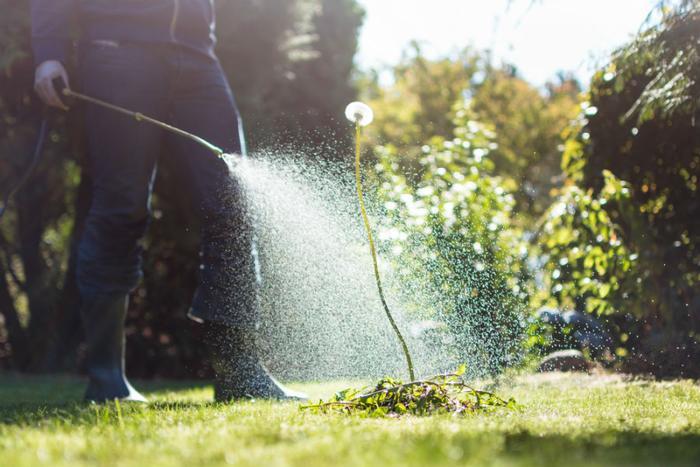 Dr. Liza Grandia, an anthropologist who spent much of her career studying farming practices, was used to challenging different communities about their environmental habits.
Still, nothing quite prepared her for school district officials in California.
"It's been odd to move to California with my daughter to discover a school district that doesn't have a paper recycling program," she tells ConsumerAffairs.
The recycling program remains an uphill battle -- California law doesn't require school districts to actually have recycling, to the surprise of many eco-conscious parents there. But thanks to an effort led by parents and teachers in recent years, the California school district where Grandia sends her daughter is now promising to pursue greener alternatives to landscaping and cleaning.
"We're moving a lot of our stuff to eco-friendly, as a district," Nick Baral, the facilities manager for the Woodland Joint Unified School District (WJUSD) tells ConsumerAffairs.
Among the recent eco-friendly moves: in October of last year, Baral told parents that the WJUSD had instructed its landscaper to indefinitely suspend the spraying of glyphosate, the key ingredient in Monsanto's Roundup and other weedkillers.
It was news that came at a particularly poetic time and place. For years, Monsanto has counted Woodland, an agricultural town in northern California, as one of its largest homes in North America. Monsanto's vegetable seed research lab in Woodland is described by the company as "the largest of its kind in the world for vegetable and seed health testing."
Activists from out-of-town occasionally come to stage protests outside. The facility, which had an estimated 300 employees, is now owned by Bayer after the competing seed giants merged last year. (Bayer later suggested it may cut workers with the merger.)
The timing of WJUSD's announcement in October 2018 was also important. Just two months prior, in August 2018, a former school groundskeeper named Dewayne Lee Johnson won a landmark $289 million verdict against Monsanto after convincing a jury that his regular application of Roundup caused him to develop Non-Hodgkin lymphoma. He worked for a district that is located down the road from Woodland. A judge later reduced the verdict to $78 million.
"It's really this overall larger picture," Baral says of WJUSD's decision to suspend glyphosate, attributing it both to pressure from parents and outside forces like the lawsuit. "All the communities are kind of feeling this pressure."
Glyphosate was classified as "probably carcinogenic to humans" by the World Health Organization (WHO) in March 2015, but federal regulators in the United States maintained that the chemical, which is the most widely used pesticide in the world, is safe.
The Dewayne Johnson verdict in California was followed by another judgement against Bayer this past March, totaling $80 million. An estimated 11,200 farmers, gardeners, and other consumers across the country now have lawsuits pending against Bayer over glyphosate.
While federal officials still say that glyphosate does not cause cancer, local school districts and city governments across the country are increasingly looking into proposals to cut back on glyphosate or ban it altogether.
"Dewayne Johnson is a hero for me. That is an extraordinary case. It is a watershed case," Grandia says.
Local governments matters into own hands
In March, city officials in Miami passed a law banning the city and its contractors from using herbicides that contain glyphosate, explaining that the volume sprayed on city parks and landscaping may contaminate the city's watersheds.
"When I realized the totality of what the city uses at any given time, we had to change our habits," the City Commissioner who sponsored the resolution told the Miami New Times.
In Oakland, California, an organic gardener named Diane Williams had fought the local school district for years over its spraying of glyphosate. Following the Dewayne Johnson verdict, the Oakland Unified School District and the city itself both suddenly announced that they would quit spraying it.
Earlier this month, the Los Angeles County Board of Supervisors banned glyphosate-based weedkillers on county property, saying that there wasn't enough data available to prove that the products are safe.
Most recently, two city council members in New York City introduced a proposal last week that would ban all city agencies from spraying glyphosate-based herbicides and other pesticides with potentially toxic chemicals in public spaces.
"Since the beginning, and especially since the Dewayne Johnson verdict happened, there's plainly a grassroots movement happening to kick Roundup and glyphosate herbicides out of schools, parks, and cities all over the country," Gary Ruskin, of U.S. Right to Know, an advocacy group that documents the impact that agrochemical and food companies have on public policy, tells ConsumerAffairs.
To be sure, the biggest user of Roundup continues to be the agricultural industry, which uses the spray in conjunction with glyphosate-resistant soybeans under a business model that has made Monsanto and competitors billions of dollars. Cutting glyphosate out of farming would require changes on a massive scale.
But the use of Roundup by government agencies in parks and other spaces has also become a concern to environmentalists and people in public health policy. In July 2017, the United States Public Interest Research Group (U.S. PIRG) reported that non-agricultural uses of Roundup grew by 14 percent between 2005 and 2012.
"In the United States, 26 million pounds of Roundup are sprayed on public parks, playgrounds, schools, and gardens every year," the group said. At the same time, U.S. PIRG found that some community governments across the country, from Portland, Oregon to Charlottesville, Virgina, were already getting proactive about reducing their use of Roundup, absent of federal restrictions.
Following the lead of Los Angeles
Robina Suwol still remembers the odd man who she says showed up to a Los Angeles Unified School District (LAUSD) meeting in the 1990s. He introduced himself as Mr. Orange from Monsanto and told people that they were overreacting about pesticide exposure. Then he left, never to be seen or heard from again.
Suwol founded a grassroots advocacy group called California Safe Schools in 1998, after a groundskeeper accidentally sprayed her child with pesticides in the middle of a school day. Not long after, the group convinced LAUSD to change its approach to landscaping and weed management. The district soon became the nation's first to embrace the "precautionary principle" in landscaping, or a principle dictating that schools only use substances that are proven safe, regardless of federal regulations.
"The fact that the district really took this precautionary approach seriously, they really should be applauded for it," Suwol tells ConsumerAffairs.
LAUSD has stuck with the pest management policy that advocates say serves as a model for the country. Last year, Los Angeles school district officials and the California Safe Schools group held a luncheon honoring 800 plant managers for upkeeping "the most stringent school pesticide policy in the nation," they said.
Since the Johnson verdict, Suwol says she has fielded calls from people in other school districts interested in following LAUSD's lead, though she suspects that many of the people on the other line are more concerned about potential lawsuits than minimizing harm.
"I think they are afraid of liability issues," she worries.
The Woodland suspension
Grandia, the anthropologist in Woodland, moved to the agricultural town in northern California due to its proximity to University at California, Davis, where she now works as a professor. She has only felt Monsanto's presence there in relatively small ways; she has joined protests outside the company's lab and says a parent who worked for the company once kicked her off the PTA's email list.
Grandia's career made her uniquely prepared to challenge the school district. She had previously spent seven years in Guatemala with Mayan farm workers, who she says had the same lax attitude toward herbicides that mirrored what she saw back with consumers in the U.S.
"They have a similar confusion about pesticides. 'Are herbicides pesticides? They can't be poison for us because they don't kill bugs,'" she recalls. (Herbicides are, in fact, a type of pesticide, she notes).
The lesson would soon hit close to home. Just before turning 35, Grandia was diagnosed with Non-Hodgkin lymphoma. She beat the cancer but was unable to do the same work in farms where pesticides are heavily used.
The chance to do on-the-ground advocacy against pesticides in the local school district has "given me a new sense of, 'I actually can do work in the area,'" she says.
The group she co-founded, the Woodland Coalition for Green Schools, was first galvanized by carpets that the district had installed in a local elementary school. The carpets were releasing fumes that made teachers and students sick, parents complained. The fuming process, called "off-gassing," is supposed to take place in a factory before the carpets are shipped to consumers, but that apparently didn't happen in this case. The elementary school later agreed to replace the carpet with tile that Grandia donated.
Around that same time, in late 2017, parents in the coalition discovered a flier posted on a window of the school office. It said that the school district had planned to spray a potent pesticide called bifenthrin in school kitchens at some point between 1 p.m. and 5 p.m on a school day to kill ants, roaches, and spiders. The district said it later canceled the planned spraying after parents complained.
Grandia wrote to the district and then state officials with her concerns, explaining that bifenthrin is labeled carcinogenic by the Environmental Protection Agency. What's more, California already has a law that requires districts to adopt a pest management plan that doesn't rely solely on toxic herbicides. The California law, which was enacted in the year 2000, following the implementation of the LAUSD's green pest plan, also required parents to be notified to spraying in a timely manner, among other stipulations. However, Grandia says the law is broad enough to the point that it can be essentially toothless.
The California Department of Education reviewed Grandia's complaint and ruled last year that WJUSD had some problems with its spraying practices, namely that it needed to improve its record-keeping and notifications to parents.
Since then, Woodland district officials hired a new pest management company and announced in October that it had suspended glyphosate. Parents said it was an encouraging step, though they would like to see the district go further.
"Teachers should have a right to be notified and all parents should get an automatic call before pesticides are sprayed," Deborah Bautista Zavala, a parent who was recently elected to the WJUSD school board, said in a press statement at the time.
Glyphosate not the only dangerous chemical
Grandia is concerned that the district or others may continue to allow spraying of other potentially toxic herbicides on the false assumption that glyphosate is the only one with safety problems.
"It's a bit of whack-a-mole," she says. "Monsanto is certainly the corporation that everyone loves to hate, and I do. But I'm no fan of Dow Chemical either."
"One chemical gets banned and often the substitute is worse than the original," she adds. In particular, she is worried about 2,4-D, a potent weed killer that is sometimes used as an alternative to glyphosate.
Baral, the facilities manager with the school district, didn't know anything about 2,4-D when contacted by ConsumerAffairs. But he says that the school district hasn't done any spraying at all in the last three months.
As parents become more interested in environmental issues, he says the school district is evolving, even if that can take some adjustment.
"Right now, we have more weeds around the district than we'd like to have," he says.