---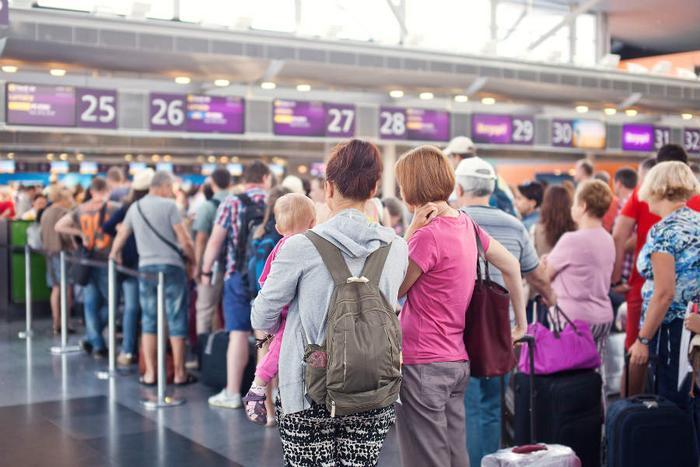 Can you protect yourself while traveling abroad? The strength of our dollar makes travel appealing, but the terrorist attacks abroad are terrifying. Do you stay home in fear for your safety or proceed with your travel plans? It's a tough choice to make, but it is yours alone.
The State Department provides guidelines for those who choose to travel abroad. Here are their suggestions:
As you begin your vacation planning, research the visa requirements, local laws, customs, and medical care for each country in your itinerary.
Allow plenty of time to apply for a new passport or renew an old one. Passports must be valid for at least six months after you return home, and must have two or more blank pages (if not, some countries may not allow entry). Check the passports of all your traveling partners; adult passports are valid for ten years, but children are valid for only five years.
Check out the State Department's Travel Warnings or Travel Alerts, as well as the websites for the U.S. embassy or consulate for countries you plan to visit for the latest security risks/issues.
Use the State Department's link Learn About Your Destination for a wealth of information about the countries in your itinerary, along with all the contact information U.S. citizens might need for assistance.
Print out the details for the nearest U.S. embassy or U.S. consulate in countries you plan to visit and carry this with you.
Emergency help
The State Department provides help (sometimes limited) for emergencies 24 hours a day, 7 days a week, overseas and in Washington, (888-407-4747 or 202-501-4444). Keep these numbers handy and pass them on to family and friends should anyone need to locate you in case of an emergency.
Learn the vaccine recommendations and health concerns/precautions for your trip by looking at the U.S. Centers for Disease Control (CDC) and the World Health Organization (WHO) websites.
Be savvy in handling your money. Alert your bank and credit card companies of your travel plans and check ahead for exchange rates.  
Pack your medications in their original prescription containers. Either bring copies of your prescriptions or ask your doctor for a letter detailing the medications you are taking. Read about your destination, as some countries have strict laws when it comes to medications, even those that are over-the-counter.  
Keep copies
Photocopy all of your travel documents in case of emergency, loss, or theft. Give one set of documents to a relative or trusted friend at home and store another set separately from your original documents.
Enroll in the State Department's Smart Traveler Enrollment Program (STEP). It's a free service that allows U.S. citizens to enroll their trip. Once registered, the Embassy can communicate information about safety concerns, contact you in case of an emergency (natural disaster, civil unrest, or family), as well as help family and friends reach you in an emergency.
Check your U.S. health coverage to verify whether you have coverage for overseas. Social Security and Medicare do not provide coverage outside of the United States. The State Department warns that foreign hospitals and doctors often require payment in cash, and emergency medical evacuation can cost up to $100,000. If your U.S. health care plan does not cover you overseas, consider buying supplemental insurance to cover medical costs and emergency evacuation. You can learn more at Your Health Abroad.