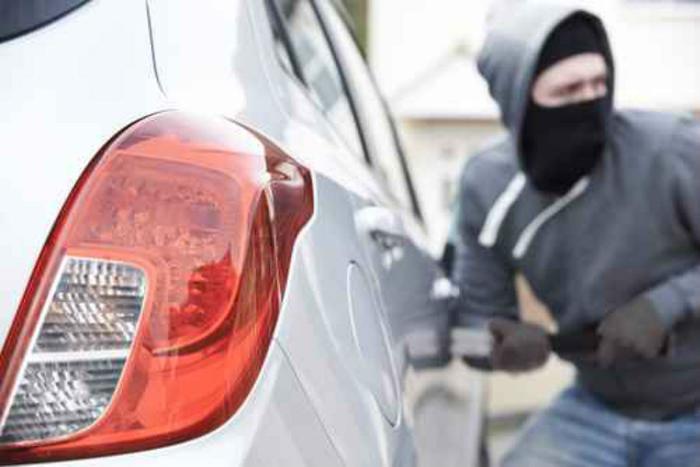 Car theft remains a problem in the U.S., but the vehicles you might expect to be prime targets aren't.
Instead, savvy thieves pass up the late model SUVs with all the bells and whistles and instead salivate over that 1997 Honda Accord. The '97 Accord leads the list of most stolen cars in 2016, compiled by the National Crime Information Center (NCIC).
The NCIC "Hot Cars List" shows 50,427 Accords were reported stolen last year, 7,527 of them the 1997 model. Second on the list is the Honda Civic, with 49,547 cars stolen, including 7,578 1998 models.
The closest make to the Honda is the Ford full-size pickup, which reported 32,721 thefts last year. Thieves made off with 2,986 of the 2006 model, the most common target.
Headed for chop shops
Car thieves prefer older vintage cars because they aren't selling them intact. They're taking them to "chop shops" and reducing them to parts. Since there are so many older Honda Accords and Civics on the road, they find a lucrative market for spare parts.
The NCIC experts say older cars are also easier to steal because they pre-date the use of "smart keys." Since Honda adopted smart keys and other anti-theft technology, the number of stolen Hondas has declined sharply.
For example, among the most-stolen 2016 models, Honda is far down the list, with only 493 stolen 2016 Accords last year. The Toyota Camry tops that list, with 1,113 stolen 2016 cars, followed by the Nissan Altima, at 1,063 and the Toyota Corolla, at 982.
Pros and cons of technology
NCIC concludes that technology is effective at reducing car theft but that complacency can make it less effective. While car thefts are much lower than their all-time high 25 years ago, a large number of cars are stolen these days because their owners simply leave their keys or fobs inside the vehicle.
At the same time, the National Insurance Crime Bureau (NICB) reported last year that car thieves are using technology themselves to make off with high-tech vehicles.
Using an electronic device called a "relay attack" unit, thieves are able to open doors, start a vehicle, and drive it away, even without the original fob.
Testing the device on 35 models, NICB was able to open 19 of the vehicles and start and drive away 18 of them.