---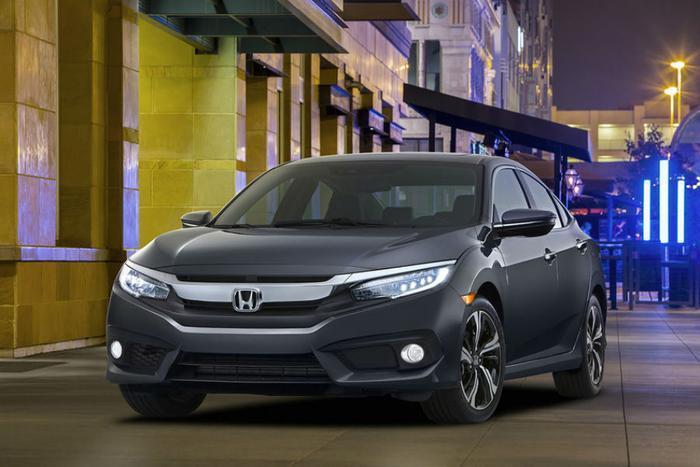 The North American International Auto Show is underway in Detroit this week, with carmakers from around the world showing off their upcoming models.
Setting the stage, 53 U.S. and Canadian auto journalists named the Honda Civic as the 2016 North American Car of the Year, and the Volvo XC90 as the 2016 North American Truck/Utility of the Year.
It's not a new experience for either model. The Civic won in 2006 and the XC90 took top honors in 2003.
In the industry, the awards carry a lot of weight, precisely because there is so much independent input. Instead of one entity picking the winners, the best cars emerge as a consensus choice.
Judges consider things like innovation, comfort, design, safety, handling, driver satisfaction, and value for the money.
The finalists
In the final balloting, the Civic came out ahead of the Chevrolet Malibu and Mazda MX-5 Miata.
The Volvo XC90 edged out the Honda Pilot and Nissan Titan XD.
The industry has been impressed by both vehicles. Matt DeLorenzo, managing editor of Kelley Blue Book's KBB.com, says the Honda Civic has set itself apart in the compact car market with a strong emphasis on amenities and style. He says the introduction of the first turbocharged engine in Honda's lineup provides excellent performance and fuel economy.
"Repositioned further up the luxury scale, the Volvo XC90 offers stylish looks inside and out, an advanced touch screen that rivals Tesla while delivering safety and performance consistent with the Swedish automaker's brand image," DeLorenzo said in comments emailed to ConsumerAffairs last month.
Product reveals
The winners were announced at the start of the auto show. The show's chairman, Paul Sabatini, says show participants plan even more product reveals this year.
"Of the 57 introductions at NAIAS, nearly 90% were worldwide debuts, which is an incredible testament to the global position of importance that NAIAS plays in automakers' new vehicle and technology launch strategies," Sabatini said in a statement.
Technology remains an emerging trend at the auto show, as carmakers display autonomous and driver-assist features. Even with rock bottom gasoline prices, plug-in hybrids are playing a prominent role as well.
---