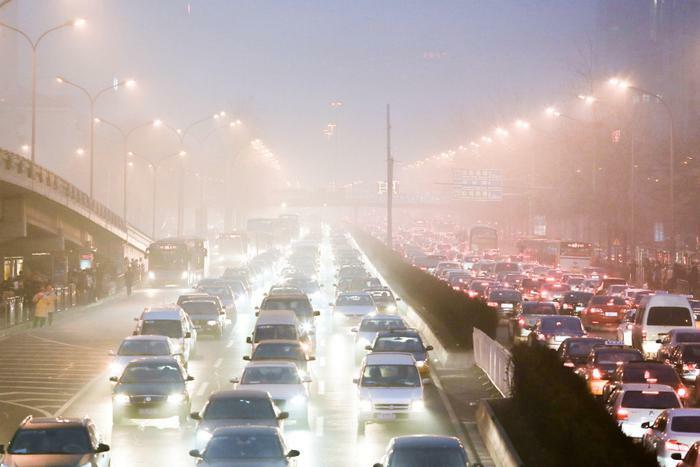 As more information related to the COVID-19 pandemic rolls in, regulators say the U.S. is falling behind its environmental goals. 
After dropping 10% year-over-year in 2020, a recent report from the Rhodium Group shows that greenhouse gas emissions spiked last year by 6.2%. The researchers say two of the primary drivers of the spike were a resurgence in freight truck transportation and the use of coal-powered energy. 
"If anything, last year's rebound in emissions was lower than it could have been because the pandemic is still causing disruptions and the economy isn't back to normal," Kate Larsen, a partner at the Rhodium Group, told the New York Times. "Emissions are still well below 2019 levels."
The turnaround won't kill President Biden's pledge to cut U.S. greenhouse gas emissions in half by 2030, but it definitely complicates the administration's plans. Officials hope that wind power, solar energy, and electric vehicle initiatives in the Build Back Better agenda will steer the U.S. in the right direction, but getting all of Congress on board may be difficult.
Getting Senator Joe Manchin (D-WV) to buy in is likely the tipping point. As he has on other Democrat-led efforts like a minimum wage increase, Manchin has been reluctant to give the White House what it wants – possibly stemming from his desire to protect West Virginia's investment in coal production.
Emissions rise as pandemic rages on
While passenger travel was up a bit last year, it was mostly freight trucks that were responsible for the largest increase in emissions in 2021. As consumers bought more products that had to be shipped from point A to point B, the U.S. counted on trucks to get those products to stores and on doorsteps. 
On a year-over-year basis, aggregate diesel demand rose 9% from 2020 levels, putting it at 0.4% above 2019 levels. Rhodium's research showed that despite air travel's dramatic 26% surge in 2021, it remained in check, down 24% from 2019 levels.
After transportation, the electric power sector accounted for the next biggest spike in U.S. emissions. At 28%, electricity proved to be the second-largest increase in greenhouse gas emissions from 2020 levels, increasing by 6%.
Coal had an even bigger impact on emissions, rising by 17% in 2021. The trickle-down effect will no doubt mean rising energy costs for consumers. In its latest Annual Energy Outlook, the U.S. Energy Information Administration projects that U.S. coal prices will generally increase each year through 2050, based largely on assumptions for the coal and electricity markets and industrial sector demand.