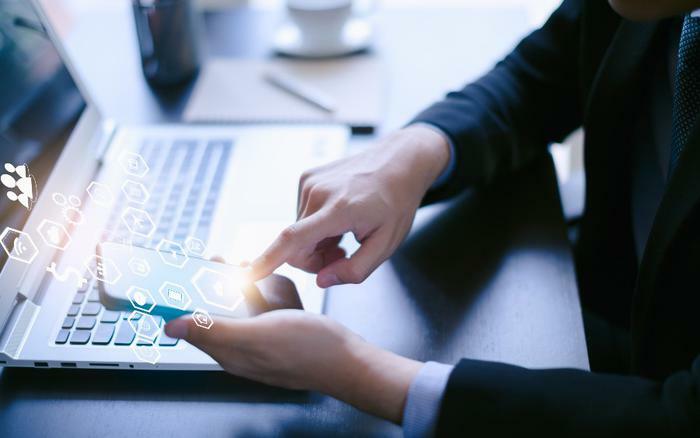 Now that we're at the height of the holiday shopping season, researchers at privacy protection company Incogni thought it would be interesting to analyze the most popular shopping apps from the Google Play Store to see if there's anything snoop'ish going on under the covers of those apps – like how they can potentially affect users' online privacy and security. 
First, Incogni raises the issue of ad library sharing. Out of 640 apps inspected on AppBrain, Incogni found that 65% share permissions with an average of 1.8 ad libraries. That in and of itself isn't unusual.
Any apps that use ad libraries automatically share their permissions with those ad libraries and their associated ad networks so the consumer – that's you – can be more precisely targeted with ads. 
The survey found that many apps require permissions for non-shopping functions -- things like recording audio (Staples), taking pictures and videos (Walgreens), and viewing phone numbers dialed (Walmart). Each of those companies has their reasons (here's Staples), but according to Incogni, those apps automatically share certain permissions with any ad network it's connected to.
Feed me!
The bigger the app, the more data it wants. The data that the analysts shared with ConsumerAffairs showed that the most popular ones request the most, with an average of 27, nearly double the average of 14.3 for the least popular apps. 
To be fair, some of those requests might be to facilitate a purchase or set up delivery tracking, but JCPenney requesting 10 different permissions, Kohl's nine, and Kroger eight, still seems a little over-the-top. 
Taking back control
Incogni isn't calling any company out for being a poor custodian of a person's personal data, but we do live in a world where the mountain of concern about privacy continues to grow. So, if any of this bugs you even a little, there are four things you can do.
The first -- and simplest -- Darius Belejevas, the head of Incogni, suggested was that nervous consumers should steer clear of popular shopping apps and visit the retailer's website on a browser instead.
If it's the ads that bug you, Google is ready to help. With a couple of clicks, Google users can turn on or off what types of ads they'll see and the types of information you share that is used to show you ads. You can find out how here.
The third thing is turning off app permissions. For example, if you already know where your local Kroger is, then you can turn off the app's locator function.
If this sounds techy or daunting, it's not.  When ConsumerAffairs tried it, it took less than a minute per app. Here are the steps:
1. Go to Settings on your device. If you have Google Assistant installed, just press the microphone icon and say "Open Settings."
2. Click Privacy
3. Click Permission Manager
4. Click the permissions you'd like to adjust – e.g., microphone, contacts, location, physical activity
5. Change the permissions of the apps that you don't want following you, having access to your camera, etc.
The fourth thing is more involved, but you can request that your personal data be deleted from certain apps.
When ConsumerAffairs went digging for what company would and what company wouldn't, Amazon is a go, but Walmart isn't.
You just have to go to the Google Play store for each and every one to find out what's possible and, then, contact the company under the "Developer" information.