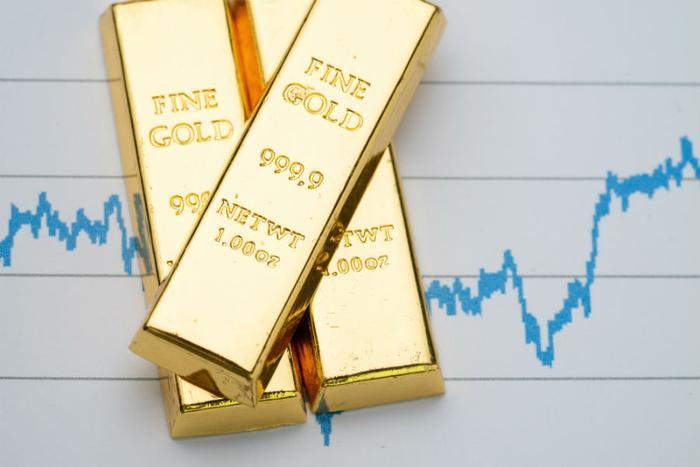 The price of gold has consistently moved higher in 2019 and this week reached a 10-month high, with a number of factors possibly contributing to its rise.
April Comex gold made a 1.4 percent move Tuesday to $1,340.80 an ounce, adding to a more than 4 percent increase so far for the year.
The precious metal began its rally at about the time the Federal Reserve signaled that it might not raise interest rates two times in 2019 as previously stated. The Fed has made more dovish statements in the wake of data suggesting the economy is slowing.
Gold is often an alternative currency and usually rises during periods of dollar weakness and when inflation picks up steam. Though inflation remains tame, the fact that the Fed is backing away from hiking rates could allow the economy to heat up.
The runup in gold could also be a case of money having to go somewhere. Despite the recent rally in equities, many analysts believe the stock market is overbought. At the same time, there has been weakness in the bond market. To many investors, gold is appearing more attractive as a safe haven.
Uncertainty is a factor
"The uncertainty of the trade talks and fears that the U.S. equity market may be running out of steam is creating capital flows into a more protective allocation,"  Peter Hug, global trading director at Kitco Metals, told Seeking Alpha.
Hug also said geopolitical concerns about Brexit -- Britain's exit from the European Union -- have "the potential to derail the entire continent."
The last major rally in gold occurred from 2009 to 2011 as an outgrowth of the financial crisis. The price of gold hit a high of $1,917 an ounce on August 22, 2011. During that time, you couldn't turn on cable television without seeing commercials urging viewers to buy physical gold -- gold bars and coins. Those who did late in the rally are still underwater eight years later.
Get ready for the gold commercials
With gold prices spiking so far this year consumers can expect to start seeing those commercials again. However, there are some things to keep in mind.
There are ways to own gold without purchasing physical gold, which has to be stored and can't always be quickly sold. There are a number of gold exchange traded funds (ETFs) that can be bought and sold like stocks. The ETFs hold the physical gold and the share price rises and falls with the price of gold.
If you are considering investing in gold you need to do your homework. You can start with ConsumerAffairs' How To Buy Gold. And before making any financial investment, it's always best to speak with a trusted and objective financial advisor.