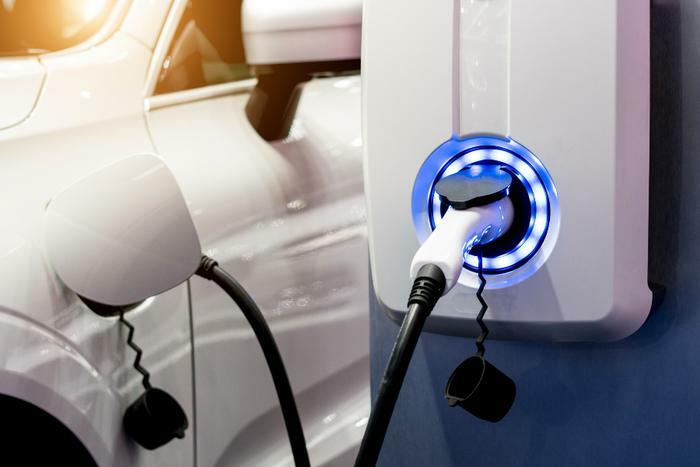 Last month, Ford announced that it was making its largest investment ever in electric vehicles. On Monday, it was Tesla and Hertz staking a claim on the EV growth chart. On Tuesday, General Motors (GM) created its own EV buzz by announcing that it plans to build 42,000 electric vehicle charging stations in the U.S. and Canada. 
When the automaker's $750 million Dealer Community Charging Program begins in 2022, it will be a cooperative effort between the company and its dealers -- one with a bit of a twist. Instead of trying to capture larger markets where good EV infrastructure already exists -- like Vermont and California -- the company and its dealers will work together to broaden access to charging in rural and urban areas where EV charging access is limited -- like Kentucky and Louisiana. 
GM also plans to set the stations up at places where there's some built-in density of potential EV users. That includes workplaces, multi-unit dwellings, sports and entertainment venues, and colleges and universities.
All for one, one for all
The automaker plans to partner with other EV charging networks to make its charging stations available to all EV customers, not just those who purchase an electric GM model. Officials say this will help simplify the charging experience by allowing drivers to find and use stations that they can pay for through the GM EV app.
Dovetailing the breadth of its own network with other charging networks will allow consumers to access nearly 85,000 charging spots throughout the U.S. and Canada. As of February 2021, there were around 97,600 charging outlets and 40,600 charging stations across the U.S.
"We want to give customers the right tools and access to charging where and when they need it, while working with our dealer network to accelerate the expansion of accessible charging throughout the U.S. and Canada, including in underserved, rural and urban areas," said GM President Mark Reuss.