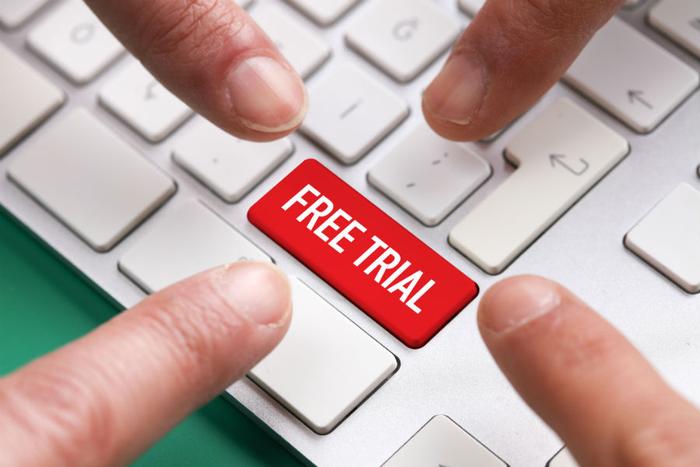 The Federal Trade Commission (FTC) has issued a warning to businesses that they will be held accountable if they use tricks to sell consumers subscription services and then make it difficult to cancel.
The agency said it has received an increase in consumer complaints about this practice that was quite common more than a decade ago. At that time, businesses that were in decline -- such as dial-up internet providers and magazines -- went to great lengths to replenish their declining customer bases.
In a new policy enforcement statement, the FTC put companies on notice that they will face legal action if their sign-up process fails to provide clear and up-front information, obtain consumers' informed consent, and make cancellation easy.
"Today's enforcement policy statement makes clear that tricking consumers into signing up for subscription programs or trapping them when they try to cancel is against the law," said Samuel Levine, Director of the FTC's Bureau of Consumer Protection. "Firms that deploy dark patterns and other dirty tricks should take notice."
FTC combats negative option marketing
In the early 2000s, this practice was known as "negative option marketing." When a consumer accepted a "free gift" or " free trial offer," the fine print specified that they were enrolling in a subscription plan that carried a monthly fee. When they finally discovered the charges, some businesses made it difficult to cancel.
Since then, the FTC has taken a number of enforcement actions that require businesses using this marketing practice to clearly disclose the terms, not hide them in the fine print. Even so, ConsumerAffairs continues to hear from consumers who sometimes feel they have been tricked.
"I signed up for their 1-week trial offer which they advertised would allow me to ask as many questions as I wanted for 1 week for $5," Dean, of Windsor, Calif., wrote in a ConsumerAffairs review of JustAnswer.com. "I only wanted the answer to one question, and getting that answer was worth about $5 to me. Instead, after I submitted my question, they said it had been routed to an outside expert who would contact me shortly, which he did, and he sent me an answer, but said it would cost me $34. That is not what I signed up for."
The FTC says so-called "negative option marketing" tactics are problematic because they are radically different from the way consumers normally do business. "Negative option" refers to transactions under which the consumer has to take some kind of action to cancel a transaction they may not even know exists. Some examples include automatic renewal subscriptions, continuity plans, and free trial programs.