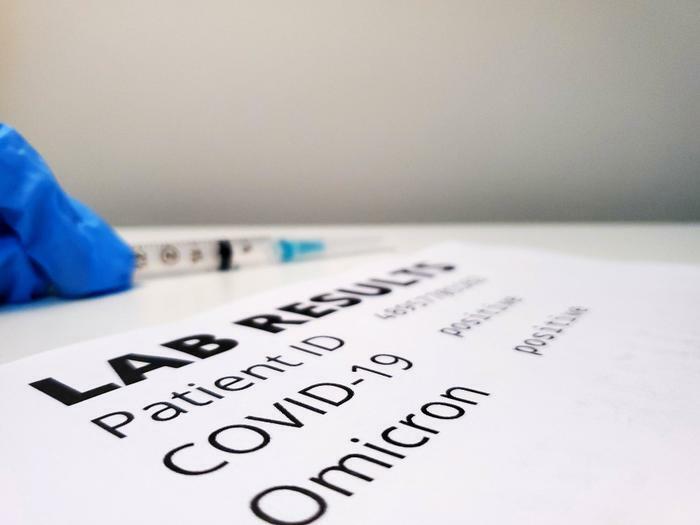 Coronavirus (COVID-19) ‌tally‌ ‌as‌ ‌‌compiled‌‌ ‌by‌ ‌Johns‌ ‌Hopkins‌ ‌University.‌ ‌(Previous‌ ‌numbers‌ ‌in‌ ‌parentheses.)‌
Total‌ ‌U.S.‌ ‌confirmed‌ ‌cases:‌ 48,235,081 (48,202,506)‌
Total‌ ‌U.S.‌ ‌deaths:‌ 776,651 (776,037)
Total‌ ‌global‌ ‌cases:‌ 261,707,621 (261,208,050)
Total‌ ‌global‌ ‌deaths:‌ 5,203,155 (5,197,803)‌
Here's what we know about the new Omicron variant 
Over the Thanksgiving holidays in the U.S., much of Europe and Africa was coming to terms with a new coronavirus variant discovered in South Africa. Here's what we know about the variant the World Health Organization (WHO) has named "Omicron."
Health officials don't yet know if the variant spreads even easier than the Delta variant, but they are concerned that it might. Another troubling aspect of the virus is its ability to mutate, something that experts fear could make it resistant to antibodies. Both Pfizer and Moderna say they are already tweaking their vaccines to address the new variant.
On a positive note, early symptoms of the Omicron strain are described as mild. Patients feel extreme fatigue but do not lose their sense of smell. While scientists caution that there is still a lot they don't know about the variant, they say most patients so far have recovered fairly quickly.
Effectiveness of Merck pill much less than first stated
When Merck introduced an experimental pill to treat COVID-19, the company said it was 50% effective at keeping patients out of the hospital or causing death. But further study of the data shows that the effectiveness is much less -- more like 30%.
While the news is disappointing, scientists believe the drug could still be useful because it is easy to administer to patients. Because it is in pill form, it can be prescribed and taken outside of a clinical setting.
The drug's performance in clinical trials will be a topic of discussion this week when a committee of experts advising the U.S. Food and Drug Administration (FDA) meets to review the data and vote on whether to recommend the drug's approval.
Some radiation kills COVID-19 germs, scientists say
Israeli scientists say they have found that a type of radiation known as millimeter waves can kill 99% of some types of germs, including coronaviruses. The process is limited to removing germs from surfaces and cannot be used to treat patients infected with the virus.
Researchers at Ariel University believe their findings could have major implications for dealing with one way the virus spreads. They say it can disinfect environments and equipment in a fast and efficient way.
"This type of radiation operates in the millimeter-wave regime, which means that they have a wavelength of about three millimeters," said Moshe Einat, co-author of a study published in the journal Environmental Chemistry Letters. "Just for comparison, the radiation from a cellphone has a wavelength of about 30 centimeters, and that from a microwave of about 12 centimeters."
Around the nation
New York: Gov. Kathy Hochul has declared a state of emergency amid fear that the number of COVID-19 cases will move higher this winter. The order means hospitals with less than 10% bed capacity will be able to turn away patients seeking nonurgent or nonessential care.
Arkansas: State health officials report that the number of people hospitalized with COVID-19 in Arkansas rose to a new one-month high over the weekend. But despite the increasing number of severe cases, officials say there were no deaths reported between Saturday and Sunday.
Virginia: The state health department will reportedly test sewage in various parts of the state in an effort to predict future outbreaks of the coronavirus. Health officials say test results that show increasing levels of the virus can alert policymakers and the health care system to an impending surge.
Oregon: The state is putting its money where its mouth is in an effort to get more Oregon residents vaccinated. The state health department plans to pay pharmacies $35 for every vaccination they administer. It's also offering to pay part of the salary for temporary pharmacists in an effort to bolster the workforce.
Illinois: Illinois officials are holding firm to the state's mask mandate, even as cases of the virus continue to decline. Officials say the mandate is one of the reasons that Illinois has a low rate of infection. Even so, almost all of Illinois' 102 counties are currently under the "high risk" category for transmission of COVID-19.