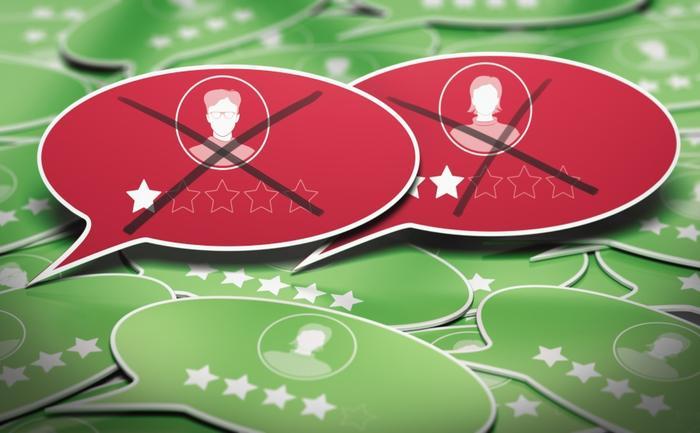 The Federal Trade Commission (FTC) has approved final orders settling charges with five companies that it said violated provisions of the Consumer Review Fairness Act (CRFA).
The FTC had charged the five firms, which included a flooring company and two timeshare marketers, with putting provisions in their form contracts that bar their customers from posting negative reviews about their customer experience.
The first three complaints were announced in May, and the other two came the following month. The complaints alleged that the companies violated the CRFA by requiring customers to agree to non-disparagement provisions that barred consumers from writing or posting negative reviews online or that imposed financial penalties for doing so. 
The CRFA gives consumers the right to publicly report their consumer experiences and forbids businesses from imposing any contractual language that would prohibit them from doing so. 
Right to review
"Contracts that prohibit honest reviews, or threaten legal action over them, harm people who rely on reviews when making their purchase decisions," the FTC said in a guide to businesses. 
The agency points out that squelching negative reviews not only infringes on consumers' rights but harms businesses that work hard to earn positive reviews.
Congress passed the CRFA in the wake of reports that some firms were trying to prevent consumers from posting honest reviews. A number of companies imposed contract provisions, including in their online terms and conditions, that allowed them to sue or penalize consumers for posting negative reviews.
Business rights
Businesses do have some rights, however, when consumer reviews cross the line. The law gives businesses the authority to prohibit or remove reviews that contain confidential or private information, such as trade secrets.
Companies also have leeway when it comes to responding to posts that are "libelous, harassing, abusive, obscene, vulgar, sexually explicit, or are inappropriate with respect to race, gender, sexuality, ethnicity, or other intrinsic characteristic."
In the case of the five companies, the FTC settlement prohibits each firm from using non-disparagement provisions in form contracts for goods and services, and it requires them to notify consumers who signed such contracts that the prohibited language is not enforceable.