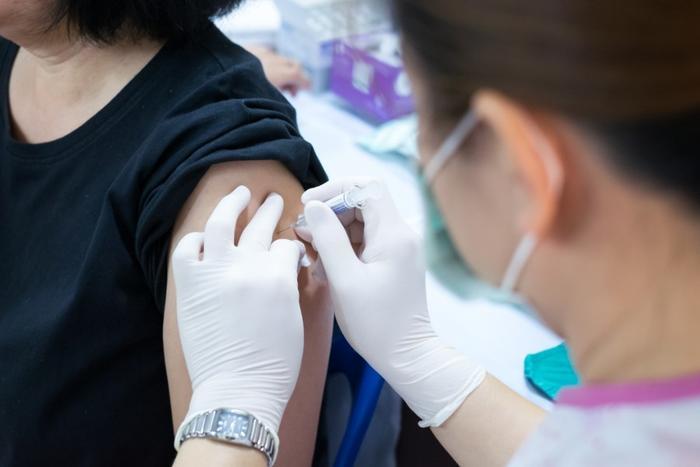 A new study conducted by researchers from the University of Texas Health Science Center at Houston explored how older consumers may protect their long-term cognitive health. According to their findings, getting vaccinated for the flu may lower the risk of developing Alzheimer's by 40%. 
"We found that flu vaccination in older adults reduces the risk of developing Alzheimer's disease for several years," said researcher Dr. Avram S. Bukhbinder. "The strength of this protective effect increased with the number of years that a person received an annual flu vaccine – in other words, the rate of developing Alzheimer's was lowest among those who consistently received the flu vaccine every year. Future research should assess whether flu vaccination is also associated with the rate of symptom progression in patients who already have Alzheimer's dementia."  
Long-term protective health benefits
For the study, the researchers compared data from over 935,000 patients aged 65 and over at UTHealth Houston who had received the flu vaccine with data from over 935,000 patients who hadn't received the flu vaccine. The participants had similar health backgrounds and demographic factors, and none of the participants had a history of cognitive health issues at the start of the study. The team followed up with the patients over the course of several years and assessed their cognitive health outcomes. 
The researchers learned that patients who received the flu shot were less likely to develop Alzheimer's over the course of the study. Nearly 9% of unvaccinated participants went on to develop Alzheimer's, compared with over 5% of vaccinated participants who developed the disease. 
Ultimately, this translated to a 40% lower risk of Alzheimer's for those who received at least one flu shot. The study also showed that participants who received the flu shot annually had even stronger protection against Alzheimer's. 
Moving forward, the researchers plan to do more work in this area to see if a similar link exists between long-term cognitive health and the COVID-19 vaccine. 
"Since there is evidence that several vaccines may protect from Alzheimer's disease, we are thinking that it isn't a specific effect of the flu vaccine," said researcher Dr. Paul E. Schulz. "Instead, we believe that the immune system is complex, and some alterations, such as pneumonia, may activate it in a way that makes Alzheimer's disease worse. But other things that activate the immune system may do so in a different way – one that protects from Alzheimer's disease. Clearly, we have more to learn about how the immune system worsens or improves outcomes in this disease."