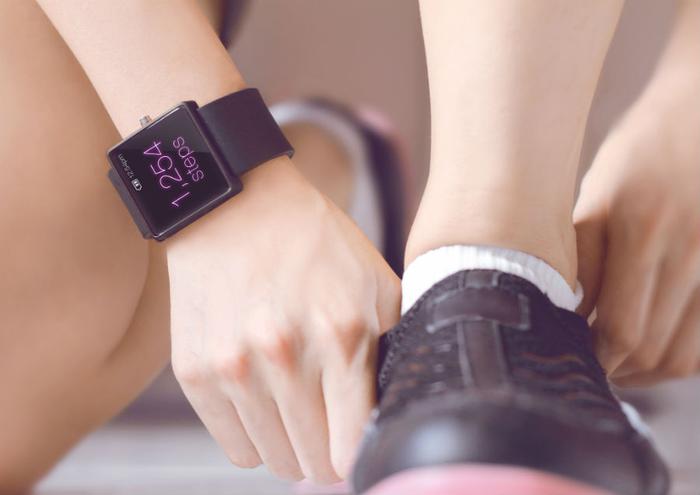 Clearly defined fitness goals are necessary in order for wearable physical activity monitors to be effective, a new study finds.
Without goals in place, researchers say that activity monitors may actually cause a drop in a users' level of physical activity. In order to see any significant impact on fitness or cardiovascular health, researchers say specific goals should be established right away.
"To make activity trackers effective, users need to set a specific goal and stick with it," said the study's corresponding author, Dr Luke Burchill, an assistant professor of medicine in the OHSU School of Medicine and the OHSU Knight Cardiovascular Institute.
Study details
The study followed more than 400 healthy adults over the course of six months, most of whom were office workers that led predominantly sedentary lifestyles. To assess seasonal impact, the study started in the summer and ended in the winter.
Findings showed that participants who wore activity trackers without any clear fitness goals in place walked fewer steps per day and experienced no improvement in their heart health. This was true despite 57 percent of users thinking their activity had actually increased.
Throughout the course of the study, the researchers found that participants gradually decreased the number of steps they took per day, and that certain cardiac risk factors -- such as blood pressure -- remained largely unchanged.
Sticking to your goals
Activity monitors can be powerful tools for improving activity levels when paired with "concrete, realistic goals -- such as taking 7,000 to 10,000 steps a day or having 150 minutes of moderate intensity activity each week," Burchill told ConsumerAffairs.
Consumers who wear an activity monitor hoping it will improve their overall fitness should consult with a medical health professional and establish clear goals in order to see any significant change.
Maintaining any increase in physical activity in the long-term will likely require a lifestyle change, Burchill added.
Most people will have to "consider how they can restructure their day so that increased activity is woven in their routine rather than being an 'add-on' for which additional time is needed," he said.
Burchill and others in the medical community are increasingly advising patients to shift their focus from exercising to an overall increase in daily physical activity.
"This may be achieved through fundamental changes in transport (i.e. commuting to work by walking or cycling – even if only for some of the distance), leisure time activities (i.e. reducing TV and computer time at home), and in the workplace (breaking periods of prolonged sitting with intermittent bursts of physical activity such as walking)," he said.
The full study has been published in the British Journal of Sports Medicine.