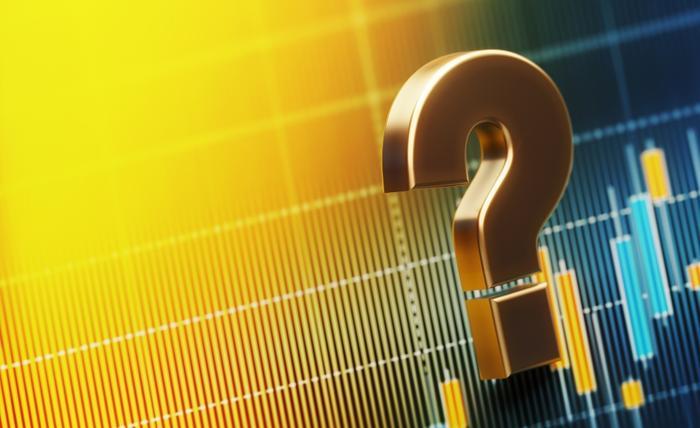 On days when the stock market is plunging and on days when it's soaring, stock traders want their trading platform to be rock solid. Unfortunately, the 10 million subscribers to the free trading app Robinhood have encountered system crashes on three of the most volatile trading days of the last six trading days.
On Monday, when the Dow Jones Industrial Average suffered its worst point loss in history and all the major averages finished more than 7 percent lower, Robinhood subscribers reported that their accounts were inaccessible for part of the trading day.
That followed outages on back-to-back trading days the week before. One of the days was the heaviest trading day of the year. Monday's outage reportedly began right around the time Wall Street opened for business.
"Trading is currently down on Robinhood and we're investigating the issue," Robinhood tweeted shortly after the opening bell. "We are experiencing issues with equities, options and crypto trading. We are working to resolve this issue as soon as possible." 
An hour later the company tweeted that the platform had partially recovered and only the fractional trades service was still down. But on Twitter, a number of Robinhood subscribers continued to complain and post pictures of their phones showing errors from their trading apps. 
Got rid of commissions on trades
Robinhood is one of the emerging class of fintech companies that are disrupting the financial services industry. If you're a customer of another online trading platform like ETrade and TD Ameritrade, you can thank Robinhood for the fact that you no longer pay commissions on stock trades. 
The industry almost universally dropped those fees after Robinhood started offering its subscribers commission-free trades. 
The company's first outage occurred Monday, March 2 when the market turned in its best-ever one-day performance. Subscribers, however, were unable to jump on the bandwagon. 
Focus on infrastructure
The platform suffered technical problems the following day when stocks tanked, with the Dow Jones Industrial Average giving up 1,100 points. In a March 3 blog post, the company's founders admitted that the back-to-back outages were unacceptable and attributed the breakdown to stress on its infrastructure.
"Our team is continuing to work to improve the resilience of our infrastructure to meet the heightened load we have been experiencing," the founders wrote. "We're simultaneously working to reduce the interdependencies in our overall infrastructure. We're also investing in additional redundancies in our infrastructure."
But those steps proved insufficient to head off another glitch on Monday, March 10. The technology website TechCrunch reports that Robinhood plans to compensate those who were affected with a three-month subscription to Robinhood Gold, which normally costs $5 a month, calling it a "first step."
Some subscribers apparently have something more substantial in mind. CNBC reports that a Twitter account named "Robinhood Class Action" has gained more than 7,000 followers.