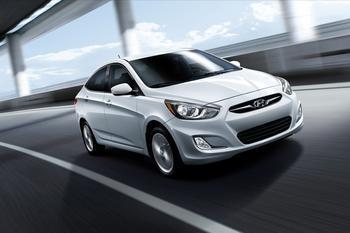 When Rod of Spring Valley, Calif., bought a new 2013 Hyundai Accent the last thing he expected was rust. But like many other Hyundai owners, rust was what he got.
"New 2013 Accent has 7,000 miles. Manufacturer defect caused internal passenger cabin damage -- rust was discovered on internal car frame," Rod said in a posting to ConsumerAffairs. He said it took 20 days for his new car to be fixed although he fears its structural integrity has been premanently damaged.
Sometimes cars will rust in Snowbelt states because of the chemicals used on roadways. But since Spring Valley is in San Diego County, it doesn't seem likely that would be what is causing Rod's problems.
Whatever the cause, rust can be a serious safety hazard if it affects parts of a car, like the frame, that are essential to keeping all the parts moving down the road in tight formation. 
The situation has caught the attention of federal safety regulators at least twice but so far nothing much has been done. 
Rusty Sonatas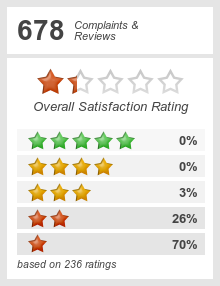 In the latest case, the feds are investigating reports that the rear suspension frames on Hyundai's mid-size Sonata can fail because of rust.
The National Highway Traffic Safety Administration (NHTSA) said it is investigating cars manufactured from the 2006 through 2008 model years. That would equal about 393,000 cars that could be subject to a recall eventually. It would, of course, do nothing for Rod since his car is too new to be included because there haven't yet been enough complaints ... yet.
It's sad but true that by the time NHTSA finishes investigating problems, the cars are often so old that not many are still in service, but that's another story. 
In the case of the rusty Sonatas, NHTSA says that rust in the car's frame can cause the control arm to fail. The agency has received six complaints of suspension failures but no serious injuries have been reported.
More rusty Sonatas
Back in 2008, NHTSA looked into allegations that the Sonata's subframe could rust, also causing the suspension to fail. That investigation involved 1999 through 2002 Sonatas.  
The Office of Defects Investigation (ODI) at NHTSA said it had received 40 consumer complaints about severe corrosion in the car. Consumers  reported fist-sized holes in the frame that could cause the suspension control arm to detach from the vehicle.
The result can be "wheel collapse or separation, half shaft detachment resulting in sudden vehicle disablement and or steering anomalies," according to the NHTSA Web site.
Rusty Santa Fe SUVs 
It's not just Sonatas that are feeling kind of rusty lately. Kelly of Olds, Alberta, took his 2009 Santa Fe into the dealer because of a shaking and vibration problem. The dealer blamed Kelly's tires but new tires didn't do the trick. Another dealer replaced the motor mounts and wheel bearings and installed two new axles, all to no avail.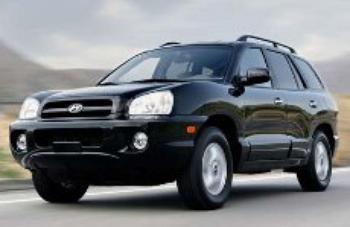 "When that didn't work they tried the transmission," Kelly said. "When they opened it, it was all rusted and there were two rocks inside. They were baffled but figured a new transmission would fix it; it did not. So here I am today with my unsatisfactory car and an empty wallet."
It's not known if rust played a part in a problem that NHTSA looked into last year involving the Santa Fe. The agency said then that a fastener could come loose, causing the steering shaft to come apart and drivers to lose control of the vehicle.
Rusty Elantra
Not all of the rust reported by consumers is hidden away underneath or inside the car.  
"My 2012 Hyundai Elantra Limited was 11 months old when I took it to a dealership due to my concern with rust in two different spots on the front edge of the hood," said Tracy of Dayton, Ohio. "I was told that they would need to take pictures and get a decision from their Hyundai Rep. It was the middle of October before I finally heard from anyone (after making numerous phone calls) to learn that they had declined to repair the problem stating it was the result of "rock chips" which aren't covered by their warranty.
"During the prolonged wait for an answer, a THIRD spot of rust erupted on the front fender near the headlight, and there is nothing to indicate it was the result of a rock chip," Tracy said.
What to do
Years ago, rust was a common problem in cars, with some brands being notorious for taking shortcuts or using inferior grades of metal. Italian cars from the 1970s, for example, were notorious rustbuckets.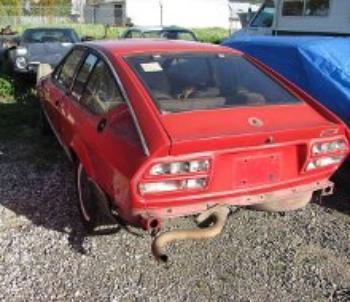 The most common accessory in 1970s-vintage Alfa Romeos was a round piece of plywood. Its use? To fill in the hole at the bottom of the spare tire well in the trunk. Similarly, a nice big piece of sheet metal could be inserted in the front-seat footwells to keep your feet from coming in contact with the pavement.
Your faithful reporter once sneezed while driving his 1978 Alfa, thereby pulling his seat belt anchor out of the car's rusty frame. It at least made subsequent ingress and egress easier.
While such tales may be amusing, there's really nothing funny about rust. Once it gets started, it can rapidly destroy vital sections of your car, obliterating its resale value and rendering it unsafe to drive.
Unfortunately, it is still tempting for carmakers to cut corners on rust protection, in an attempt to keep costs down and remain price-competitive. But consumers, especially those in Snowbelt states, should treat rust like the plague and make every effort to avoid cars known to have rust problems.
How are you supposed to know? One method is to simply Google "[car name] rust" while also checking car enthusiasts' forums and, best of all, checking with a local independent mechanic who works on the type of car you're looking at.
Preventive maintenance is also important. Cars need to be washed regularly, especially during the winter months, and thoroughly dried. Leaky trunks need to be fixed and an occasional check of drains and places where water can collect is recommended.  
Moving to Arizona is the last resort.