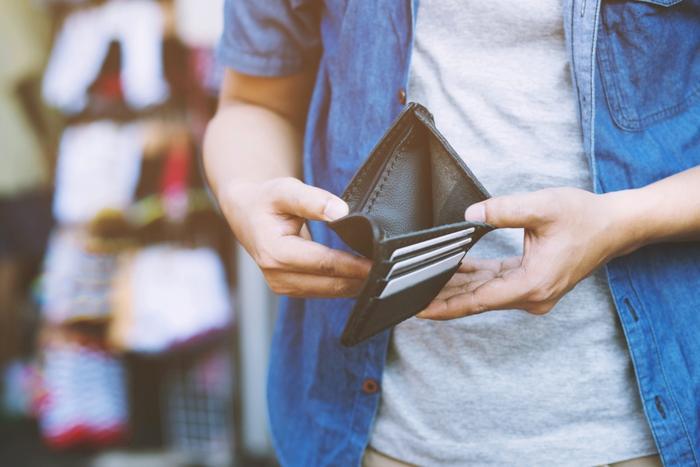 The economy is doing well and unemployment is low, but many consumers still find themselves in a fragile economic condition and unable to handle most large, unexpected expenses.
That's the conclusion of the Federal Reserve's annual Report on the Economic Well-Being of U.S. Households, which tracks the economic stability of Americans. The results were a little better than for 2017, but they still leave a lot of room for improvement.
On the positive side of the ledger, many families show substantial gains since the survey began in 2013, as might be expected with the nation's ongoing economic expansion. When survey-takers asked about their overall economic well-being, 75 percent of adults said they were "doing okay" or "living comfortably." That's an increase of 12 percent from 2013.
Unexpected $400 bill
Each year, the survey asks consumers how they would pay for an unexpected expense of $400. This year, 61 percent said they would have no problem, either paying with cash, savings, or a credit card paid off at the next statement.
The rest would have some difficulty. Twenty-seven percent said they would borrow the money or sell something. Twelve percent said they would not be able to cover the expense.
In last year's survey, the Fed found that four in 10 adults couldn't fund a $400 emergency expense without either borrowing from a friend or carrying a credit card balance, so the latest result shows a slight improvement.
Despite the improvement, the Fed survey pinpoints several areas of financial vulnerability and distress. There also continues to be wide variations in financial security based on race, education level, and, in some cases, geography.
Demographic breakdown
White consumers are much more likely to say they are doing okay financially than black and Hispanic consumers. Among those with a bachelor's degree or higher, 87 percent were doing at least okay, compared with 64 percent of those with a high school degree or less. City-dwellers appear more secure than those in rural areas.
"As this report shows, we continue to see the growing U.S. economy supporting most American families," said Federal Reserve Board Governor Michelle W. Bowman. "At the same time, the survey does find differences across communities, with just over half of those living in rural areas describing their local economy as good or excellent compared to two-thirds of those living in cities. Across the country, many families continue to experience financial distress and struggle to save for retirement and unexpected expenses."
Of those who would struggle to pay that hypothetical $400 expense, income stability appears to be a significant factor. Three in 10 adults had household income that varied from month to month.
One in 10 said they struggled to pay their bills at some point in the prior year because of monthly changes in income. Financial support from family or friends to make ends meet was also common, particularly among young adults.