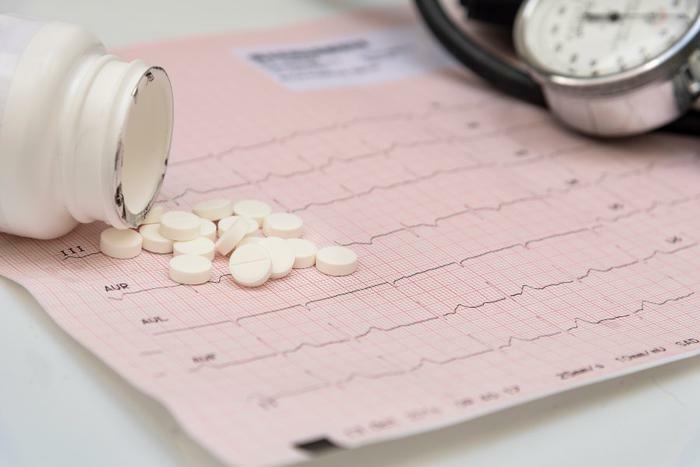 Four lots of a blood pressure drug called Spironolactone have ben recalled in the U.S. due to a potentially life-threatening packaging mistake. 
The U.S. Food and Drug Administration (FDA) said the drug -- which is used to treat high blood pressure, heart failure, excess fluid retention (edema), and low potassium (hypokalemia) -- was packaged in bottles displaying incorrect information. 
"The products have been found to be mislabeled, displaying the incorrect strength," Bryant Ranch Prepack said in a recall notice posted by the FDA. "Prepackaged bottles labeled Spironolactone 50 mg may contain Spironolactone 25 mg tablets and prepackaged bottles of Spironolactone 25 mg may contain Spironolactone 50 mg tablets." 
Mislabeling issue
Consumers who ingest a stronger dose of the medication than they were prescribed could suffer adverse health effects. For example, a person prescribed 25 mg tablets who took 50 mg "could experience an increase in potassium which could be life-threatening," Bryant Ranch said.
Conversely, a person prescribed 50 mg doses and taking 25 mg "may experience an elevation in blood pressure or increased swelling caused by excess fluid (edema) if taking the product chronically," the company added. Irregular heartbeats related to hypokalemia are also possible.
"Patients with renal insufficiency or those taking concomitant renin-angiotensin-aldosterone system (RAAS) inhibitors would be at increased risk," Bryant Ranch said. 
Notifying customers
The distributor has voluntarily pulled bottles with expiration dates of 7/31/2022 and 5/31/2022, and the recall applies to 25 mg and 50 mg tablets. Of the 25 mg tablets, lot numbers 148969, 148791, and 148991 have been recalled. Of the 50 mg tablets, lot number 148992 has been recalled. 
Bryant Ranch said it's notifying customers affected by the recall by mail. 
"Consumers should contact their physician or health care provider if they have experienced any problems that may be related to taking or using this drug product," the FDA said.