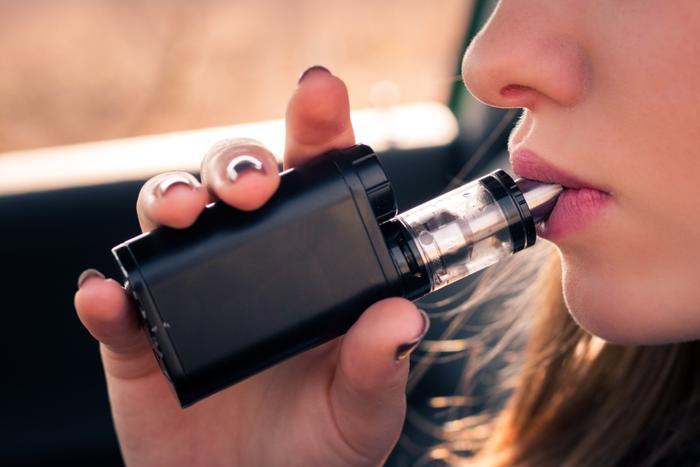 The U.S. Food and Drug Administration (FDA) has sent warning letters to four companies to demand that they stop selling certain flavored e-cigarette and hookah products.
The agency says that a combined 44 products distributed by the four companies -- Mighty Vapors LLC, Liquid Labs USA LLC, V8P Juice International LLC, and Hookah Imports Inc. -- were not authorized to be legally sold in the U.S. The move comes shortly after a rule took effect that placed tobacco products under the jurisdiction of the FDA. 
"Today's actions make clear that we will continue to keep a close watch on whether companies are breaking the law and will take swift steps when violations are found. Our work in this area has already resulted in a number of companies removing products from the market," said Dr. Ned Sharpless, the FDA's acting commissioner. 
The companies will have 15 days to respond to the FDA's warning. If they fail to do so, the agency says it may have to take further action.
Addressing the youth vaping epidemic
The FDA's decision follows several months in which regulators have sought to address the teen vaping crisis. Reports indicate that millions of teens currently use e-cigarettes, and regulators believe those high numbers may translate to future tobacco use. 
"The marketing of illegal tobacco products is particularly concerning given the epidemic of youth vaping that we're facing, which we know has resulted in part from irresponsible practices from manufacturers importers and retailers who have targeted kids in their marketing of these products," said Sharpless. 
"It is critical that we remain vigilant in our efforts to stem the increase in use and nicotine addiction in children driven by e-cigarettes, which threatens to erase the years of progress we've made combatting tobacco use among kids."
In addition to its legal efforts, the FDA has launched its Youth Tobacco Prevention Plan to counter the teen vaping threat. It has also launched a new TV ad campaign designed to educate young people on the dangers of vaping.