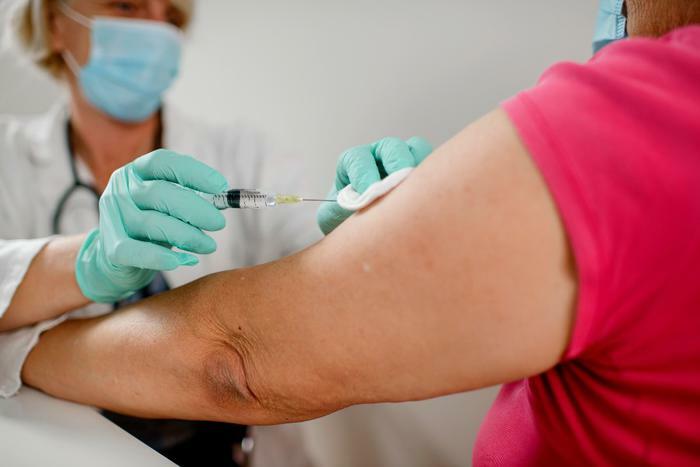 There's new help for diabetes patients battling weight gain. The U.S. Food and Drug Administration has approved a new drug to help overweight or obese adults manage their weight.
The drug, to be marketed under the brand name Wegovy, is for patients with either high blood pressure, type 2 diabetes, or high cholesterol. It's the first drug approved for weight control since 2014.
The drug will be taken by injection once a week. The FDA says it's for patients with a body mass index (BMI) of 27 kg/m2 or greater who have at least one weight-related ailment or in patients with a BMI of 30 kg/m2 or greater. 
"Today's approval offers adults with obesity or overweight a beneficial new treatment option to incorporate into a weight management program," said Dr. John Sharretts, deputy director of the Division of Diabetes, Lipid Disorders, and Obesity.
70% have a weight problem
Nearly 70% of American adults have a weight problem, whether it's obesity or simply being overweight. Obesity is a leading risk factor for diabetes and stroke and has been linked to cancer in some studies.
The FDA said Wegovy is designed to be used in association with a healthy diet and lifestyle. It said dropping 5% to 10% of body weight through diet and exercise has been associated with a reduced risk of cardiovascular disease in adult patients with obesity or who are overweight.
In clinical trials, the drug achieved weight loss results compared to participants getting a placebo. After a little more than a year people getting Wegovy and exercising on a regular basis reduced BMI an average of nearly 15%.
"This is the first time we have seen this magnitude of weight loss with a medicine," said Dr. Robert Kushner, professor of medicine and medical education at Northwestern University. 
"This approval gives people with obesity a once-weekly, non-surgical option with results that have never been demonstrated with an anti-obesity medicine before."
Reduces appetite
Wegovy works by mimicking a hormone called glucagon-like peptide-1 (GLP-1) that targets areas of the brain that regulate appetite and food intake. The medication dose is increased gradually over 16 to 20 weeks to 2.4 mg once weekly to reduce gastrointestinal side effects.
The agency said Wegovy should not be used in combination with other drugs that contain semaglutide or other GLP-1 receptor agonists. It should also not be used in combination with other products intended for weight loss, including prescription drugs, over-the-counter drugs, or herbal products.