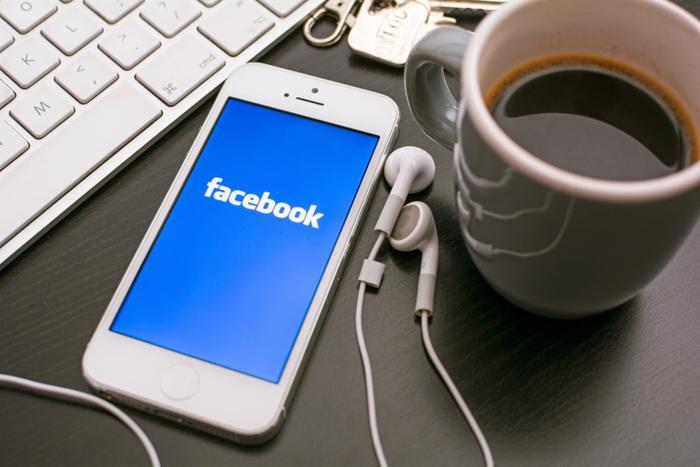 Is Facebook as we've come to know it, kaput? We don't have a crystal ball, but we do have news that Facebook's boy wonder, Mark Zuckerberg, has got a new schematic for his social media beast.
We also have new data that says Facebook's reputation with consumers has plummeted in a big way.
Let's cover Facebook's new model, first.
Zuckerberg posted a 3,000-word opus on Wednesday in which he outlined plans for new privacy features. He also spoke about moving the platform's users away from public posts and toward private, smaller groups.
"I believe the future of communication will increasingly shift to private, encrypted services where people can be confident what they say to each other stays secure and their messages and content won't stick around forever," Zuckerberg wrote. "This is the future I hope we will help bring about."
Blurred lines
What's confusing is that he seems to be blurring the lines between the Facebook that the world is used to and the company's messaging apps, which he appears to want to combine and use as the network's base layer.
"Today we already see that private messaging, ephemeral stories, and small groups are by far the fastest growing areas of online communication," he said.
"We plan to build this the way we've developed WhatsApp: focus on the most fundamental and private use case -- messaging -- make it as secure as possible, and then build more ways for people to interact on top of that, including calls, video chats, groups, stories, businesses, payments, commerce, and ultimately a platform for many other kinds of private services."
Are Facebook's privacy issues behind this move?
If words count, Zuckerberg referred to the subject of privacy a whopping 50 times in his missive. Stripping things down to smaller, intimate groups and raising the bar on encryption could possibly help Facebook erase the privacy stain it's beset itself with over the past few years. But is this what Facebook users want?
"Zuck is missing the point here. People don't just want to have private conversations; mainly, we just don't want our private data sold to advertisers," commented one reader on the New York Times' coverage of Facebook's change.
"I don't see any difference between a Facebook focused on public sharing and a Facebook focused on private messaging. Both will collect any data I hand out and use it as a product to sell to advertisers. No thanks!"
Longtime Facebook users bemoaned the next evolution of the platform.
"I joined Facebook in 2005 as a college freshman. ... when Facebook was fun, carefree, and exclusive. It wasn't some malevolent global force used to collect your data and spread misinformation," wrote one tenured Facebook user.
"The evolution of Facebook from that early concept to what it is now has been insidious and kinda horrifying...It stopped being a fun, comfortable place for you and your friends and became something else entirely, all about getting you to expose and spread as much information about yourself as possible to make for easy harvesting. And we see where that's gotten us."
Then, there's Facebook's reputation
On the same day Zuckerberg rolled out his new blueprint, his company's reputation score nose-dived 43 points.
In the newly-minted Axios Harris Poll 100, which ranks the reputations of the most visible companies in the U.S., 18,228 Americans were polled to find out "what real people think right now about the companies in our cultural conversation."
Facebook tumbled from #51 to #94 alongside other consumer confidence basement dwellers like Sears, Dish, Comcast, Bank of America, Goldman Sachs, Wells Fargo, the Trump Organization, Philip Morris, and the U.S. Government.
While not at the bottom like those companies, Tesla, McDonald's, Target, Nike, Chick-fil-A, and Google were all cited as having the "fastest falling" reputations.
The winners? Even though its footprint is mostly in the northeast, grocery chain Wegman's landed the #1 overall spot, just ahead of Amazon, Patagonia, L.L. Bean, and Disney. The thread that runs true through those reputation winners is that they seem to care -- about employees and about customers.
In Business Insider's deep dive into what makes those companies winners, they quoted Kristen Wilkinson, a front-end coordinator at the family-owned Wegman's, who wrote, "The family feel flows into everything that Wegmans is and does. They truly care about their employees, customers, and communities. I know we all have worked for companies that offer the complete opposite."
Disney employee Michael Guttman gave his employer the same props. "Yes, lots of hard work and there is stress. Politics? of course, every company has politics. Overall, you are pushed to do your absolute best and attempt to push beyond that. Sometimes it can be draining, but very satisfying. … The culture there is mostly friendly and you get the feeling that your hard work is paying off and appreciated."
Putting company money where it's mouth is also has a handsome pay-off.
"The company really holds fast to their mission of sustainability," one of Patagonia's retail employees commented on Glassdoor. "It's part of everything they do. Do a great job of hiring people that share that goal."