---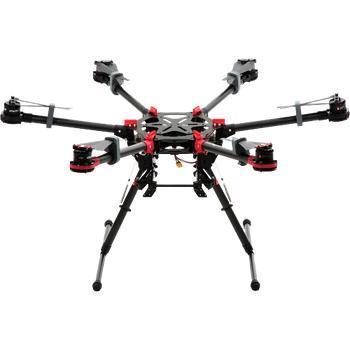 Commercial drones can get ready to line up on the taxiways. The Federal Aviation Administration today released its final rule on drones, cheering business backers but outraging privacy advocates.
"We are part of a new era in aviation, and the potential for unmanned aircraft will make it safer and easier to do certain jobs, gather information, and deploy disaster relief," said U.S. Transportation Secretary Anthony Foxx. "We look forward to working with the aviation community to support innovation, while maintaining our standards as the safest and most complex airspace in the world."
The Electronic Privacy Information Center (EPIC), which had earlier sued the agency, said the FAA had ignored nearly 180 comments submitted during the rulemaking process which addressed the privacy risks posed by commercial drones. 
"The FAA has repeatedly acknowledged the privacy risks of drone deployment, but has so far refused to adopt any privacy safeguards," EPIC said. 
The new rule, which takes effect in late August, offers safety regulations for unmanned aircraft drones weighing less than 55 pounds that are conducting non-hobbyist operations.
$82 billion
According to industry backers, the rule could generate more than $82 billion for the U.S. economy and create more than 100,000 new jobs over the next 10 years, Sen. Mark Warner (D-Va.) said.
"Unmanned aerial systems have the potential to totally revolutionize our economy and way of life, on a scale similar to that of the invention of the wireless cell phone," Warner said. "We need to be looking at how we can safely integrate drones into American airspace, both right now and for the future, and I applaud the FAA for moving the ball forward today."
Far from endorsing EPIC's position, Warner said the U.S. lags behind many other countries in adopting drone technology.
"I encourage the FAA to continue to work with stakeholders and industry to ensure that the United States stays globally competitive in fully embracing the potential of new innovation in unmanned technology," Warner said.
Warner has been pushing for a drone test range in the Mid-Atlantic region. 
Today's rule, however, will not let Amazon drop packages at your door. Although companies will not need to have a licensed pilot to operate drones, they must still maintain a visual line of sight with the drone at all times and can only fly one mission at a time. 
So don't count out the UPS trucks just yet. 
Surveillance capabilities
EPIC filed suit against the FAA after more than 100 groups and experts petitioned the agency to conduct a rulemaking on drone privacy. EPIC also recommended the FAA implement a national database detailing the surveillance capabilities of commercial drones.
In its earlier filings with the FAA, EPIC argued that drones "are capable of conducting persistent surveillance at a distance, collecting a great deal of detailed and sensitive personal data."
"With special capabilities and enhanced equipment, drones are able to conduct far more detailed surveillance, obtaining high resolution picture and video, peering inside high level windows, and through solid barriers, such as fences, trees, and even walls," all without being detected, EPIC said.
---