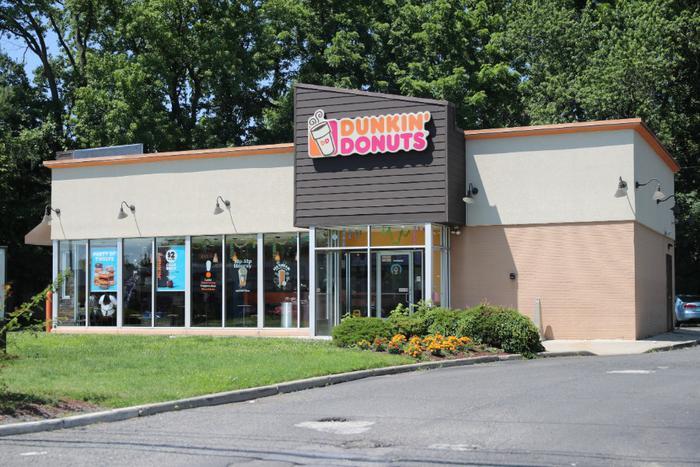 Dunkin' announced on Thursday that it plans to permanently close approximately 800 U.S. locations. 
In its second quarter earnings report, the chain said the closures are "part of a real estate portfolio rationalization" that involved evaluating its most productive locations.
Dunkin' said the closures will affect "low-volume sales locations" that pulled in just 2 percent of its total U.S. sales last year. More than half of the locations slated to be closed this year are in Speedway convenience stores. 
"For Dunkin' U.S., same-store sales improved sequentially throughout the quarter, largely as a result of our ability to pivot quickly and introduce new menu items designed to appeal to customers who are now visiting us later in the day," CEO Dave Hoffmann said in a press release.
Store closures accumulate 
In the midst of the coronavirus pandemic, a number of retailers have announced plans to pare down their store count. Earlier this week, McDonald's said it would be closing about 200 "low-volume" locations this year.
Ascena retail group, the parent company of Ann Taylor, LOFT, Lane Bryant, Justice, Catherines, and Lou & Grey announced last week that it was filing for Chapter 11 bankruptcy protection. Ascena said it would be reducing its footprint by closing a "significant number" of Justice stores, a "select number" of Ann Taylor, LOFT, Lane Bryant, and Lou & Grey stores, and all of its Catherine's stores.
J.Crew, JCPenney, Neiman Marcus, and Brooks Brothers have also announced store closures and bankruptcy filings as a result of declining sales.