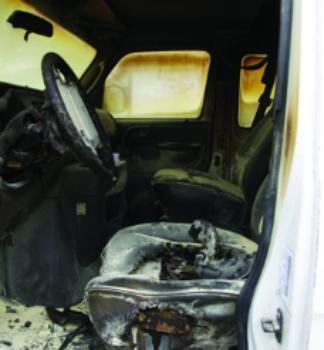 There are a lot of things to consider when you buy a used car. There's price, mileage, age and the condition of the vehicle. But there's another consideration many consumers tend to overlook.
A new report from Carfax shows an increasing number of vehicles being sold online in seven Midwestern states have open recall issues that have not been addressed. That means the car, at some point, was recalled to make a repair but the owner, for one reason or another, didn't have the work done.
The report shows the number of cars for sale online with unfixed recalls increased an average of more than 25% in Iowa, Missouri, Kansas, Illinois, Indiana, Wisconsin and Michigan.
Why that cluster of states?
"That's something we're looking into," said Larry Gamache, communications director at Carfax.
Former rental cars often remain on the road with open recalls and are later sold to unsuspecting consumers, Carfax found in a 2011 study.
Positive trend
Despite the rise in the Midwest, Gamache said the overall trend is heartening; nearly 2.1 million cars with open recalls were for sale online in 2012, an improvement from 2.7 million in 2011. Florida, California and Texas lead the nation with the highest number of cars in both years.
While Carfax only surveyed cars for sale online, Gamache says the numbers should be comparable to the total number for sale, since even the smallest used car dealers now tend to advertise their vehicles on the Internet.
When a consumer purchases a vehicle with an open recall, it means the car has an issue that hasn't been addressed.
No ill intent
"I don't think there's any ill intent on anyone's part. People are busy and sometimes they just don't get around to responding to a recall notice," Gamache said.
Manufacturers attempt to contact owners where there's a recall, but Gamache says it's difficult to contact every single owner. When the car changes hands, it can turn into a big problem for the purchaser.
In 2009 General Motors began notifying owners of more than 1.4 million of its cars of a recall to address a potential fire hazard. But the registered letters sent to owners of record didn't reach all current owners. In the three years after the recall, there were at least 250 more reported vehicle fires involving the recalled cars.
Could you be driving a car with an open recall? You might if your car is one of 533,000 Toyota trucks and SUVs recalled in 2007 because of possible steering and suspension problems caused by faulty ball joints, and the owner at the time didn't get it fixed. The recall included 2004 to 2007 model year Sequoia full-size sport utility vehicles and 2004 to 2006 Tundra pickups sold in the U.S.
Complaints
ConsumerAffairs has heard from some motorists who experienced problems, and may or may not have known about the recall.
"My 2004 Toyota Tundra had a lower ball joint fail on the right front wheel," Paul, of Covina, Calif., wrote in a ConsumerAffairs post. "This caused me to lose control of the vehicle and lose braking."
"Consumers seem to be more aware of this threat, but there's still a long way to go," Gamache said. "Before a car changes hands, there are lots of opportunities for everyone involved to check for open recalls."
How to check
Carfax offers a free tool on its website to check for an open recall. You just need to know the make of the vehicle and the VIN number, found on the title and your insurance card.
When you are shopping for a used car, you may not be aware that the vehicle you are considering has an open recall. The National Highway Safety Administration (NHTSA) does not have the authority to require used car dealers to disclose recalls or make recall repairs.
"When you are test driving a Toyota, for example, you might take it to a Toyota dealership, where they can tell you if there is an open recall," Gamache said.
And of course, if you have a smartphone, you can check yourself before you even take it for a test drive. While not all recalls are for safety-related issues, Gamache says consumers should treat them all as if they are.
"Every recall should be addressed," he said. "I know everyone has busy lives and schedules, but an ounce of prevention, and a little bit of time, can make used cars better and safer."