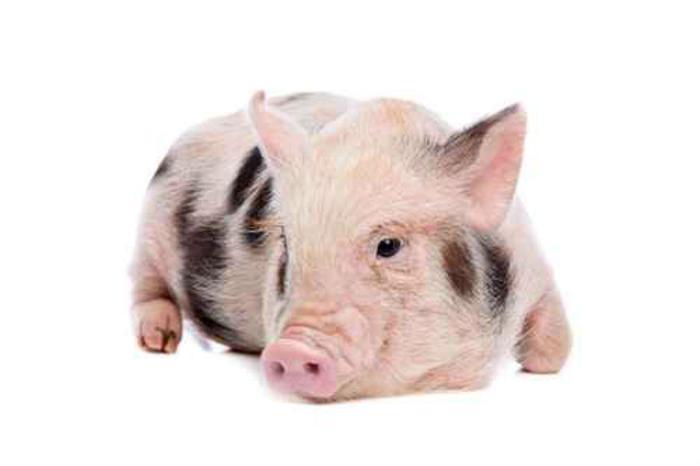 They are so cute and they can fit in a tea cup; that's what many uneducated owners have been told when they go to buy a teacup or mini potbellied pig. The fad started in 1986 after a few dozen Vietnamese potbellied pigs made their way into American zoos. Consumers fell in love with them, and now every few years the excitement heats up and the little porkers win the hearts of families, single people, and those that are just plain eccentric. Unfortunately, this may not be a good thing.
Unscrupulous private breeders have started to see a demand for them again, and have begun marketing to the public. Unfortunately, they are not telling consumers that these pigs do not stay tiny forever. Over time they become quite large and aren't even able to fit in a kitchen sink, let alone a teacup. It's creating a disaster for rescue shelters who take in the animals after their owners have had enough of them.
The story has become very common at this point. Someone decides that they want to purchase one of these pigs because they are told that they are smarter than a dog and make a wonderful pet. They are also told that you don't have to feed them much and that they stop growing after a year or so. This cannot be further from the truth, though.
Deceitful marketing
The pigs that most private breeders advertise for grow until they are approximately 4 years old, and they can starve if not fed properly. For example, mini potbellied pigs need specific foods or vegetables in order to survive. After they begin to grow larger, consumers realize that they've been misled and surrender the animals to a rescue shelter or sanctuary. Anna Key, who is the Vice President of the North American Potbellied Pig Association, estimates that 90 percent of pigs adopted in the U.S. are later taken to a rescue shelter or sanctuary.
This deceitful marketing has a profound effect on the mini-pig population. Rich Hoyle, who is a 20-year sanctuary veteran and founder of "The Pig Preserve" in Jamestown, Tennessee, says that "90 percent of the so-called micro pigs…will either be dead or in a sanctuary before they are two years old."
The mini pig problem has not gone away; in fact, it seems to be getting worse. Sanctuaries open up and then close just as fast because they are underfunded and can't keep up with the influx of pigs they receive. Almost all existing sanctuaries are at full capacity or exceeding it in an attempt to help these poor animals. Social media and crowd funding events have helped enormously in keeping these establishments open, but the hardship continues.
If you are interested in this type of pig, read everything you can in order to make sure you can handle the responsibility. Otherwise you may just be contributing to the problem.