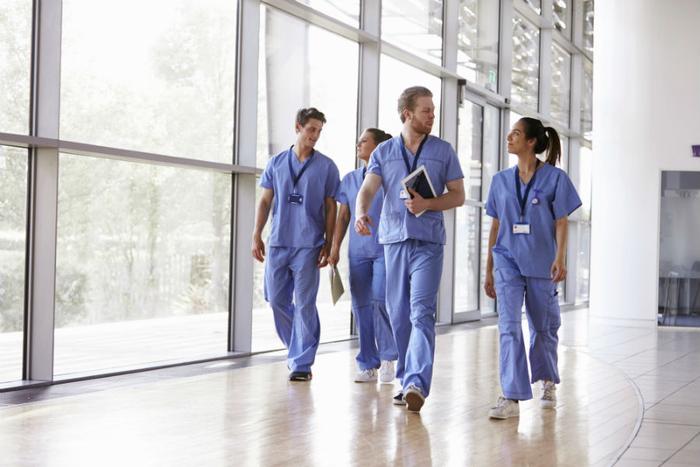 America's nursing shortage is being perpetuated by the fact that nursing schools are turning away thousands of qualified applicants, CNN reports.
Meanwhile, scores of experienced nurses are retiring and there aren't enough new nursing graduates to take over where they left off -- which is a problem, considering baby boomers are aging and the nation's health care needs are growing.
"There's tremendous demand from hospitals and clinics to hire more nurses," Robert Rosseter, spokesman for the American Association of Colleges of Nursing, told CNN Money. "There's tremendous demand from students who want to enter nursing programs, but schools are tapped out."
Qualified applicants rejected
There are currently three million nurses in the country. The supply of new graduates will have to reach one million by 2022 in order to take care of the nation's future health care needs, according to estimates from the American Nurses Association.
Last year, however, nursing schools rejected more than 56,000 qualified applicants for undergraduate nursing programs. In fact, nursing schools have rejected around 30,000 applicants who have met admissions requirements every year since 2008, according to the American Association of Colleges and Nursing.
"Some of these applicants graduated high school top of their class with a 3.5 GPA or higher," said Rosseter. "But the competition to get into a nursing school right now is so intense."
Nursing careers in high demand
Although far from an easy career, nursing professions have become highly sought after because they boast an entry-level living wage, as well as built-in flexibility and mobility.
"You can work three 12-hour shifts and get four days off," said Jane Kirschling, dean of the University of Maryland School of Nursing in Baltimore. Nurses can also pick up a position at a different location, with a different employer, or in a different specialty for the rest of their lives.
"There's tremendous growth opportunity," said Kirschling.
Schools facing constraints
Nursing schools are having a difficult time getting qualified teachers because many would have to take a significant pay cut to leave nursing and join academia.
The average salary of a nurse practitioner is $97,000 compared to an average salary of $78,575 for a nursing school assistant professor, according to the American Association of Nurse Practitioners.
Nursing programs are devising ways to accommodate more students while dealing with a decreased volume of nursing students, as well as a faculty vacancy rate of over 7 percent in nursing programs.
Mott Community College in Flint, Michigan offers an accelerated 16-month undergraduate program designed for veterans with medical experience who want to transition into a nursing career.
"These bridge programs could really help with the [nursing] shortage," said Rebecca Myszenski, dean of the division of Health Sciences at Mott Community College. "You have to address the nursing shortage by thinking out of the box."